The Greatest Athletes in the World Share one thing in common: Smoking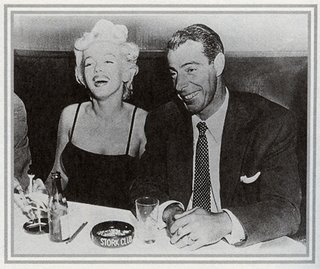 The Greatest Athletes in the World Share one thing in common: Smoking
I was recently chilling at Gary Danko in San Francisco with one of my old school crew members, who we will call "Hugo" AKA The Viper, enjoying the excellent food (the Quail Stuffed with Porcini Mushrooms, Cipollini Onions, Foie Gras with Artichoke Puree and Chickpea Galette is really can't miss) and wine (Joesph Phelps Insignia from Napa Valley) Danko's is know internationally for. We were both suited down (I was in a flash two button Navy blue Paul Smith from Italy, ice cold blue Gucci shirt, Gucci lace ups, Hugo was Armanied Down in total, but his shirt might have been Canali, I am not 100% certain, I probably looked more fresh than him overall, but he did have a insanely sick black and grey Armani tie on) and tooled up (I had a S & W .38 snub nose Hugo almost always has a Glock 17, I don't really like them because of the jamming factor). Every Sophisto Girl in the spot in Danko's was sweating us (actually a couple of girls walked up and said, "HI" to HIM, but in my defense I don't think they really got a good look at me), but we hadn't seen each other in a while and we needed to update each other on Schemes, Maneuvers, and Breaking News on the Playboy Circuit in general. Plus it was early in the night, and San Francisco is tailor made territory for clean KO's if you follow The G Manifesto.
Hugo told me about making a killing on betting on Angel Cabrera in the U.S. Open Golf tournament. I don't follow golf at all, in fact I don't really follow really any sports. I don't care about football, baseball or basketball. I know Boxing, Martial Arts, and Horse Racing. But my friend did get my attention when he told me Angel Cabrera beat Tiger Woods while smoking a cigarette the whole way. Now that's G. After dinner we met up with Hugo's uncle who's occupation is a "Sportsman" (he was also a well respected Playboy and earlier generation G, or so the docket reads on him) and he gave us a lot of insight on historically great athletes. We came to the conclusion that in EVERY sport, the top Athletes have always been smokers.
Click here for Irish Thunder: The Hard Life and Times of Micky Ward
Click Here for 45 Fantastic Fights Of The Century
Basketball:
Michael Jordan is widely considered the greatest basketball player of all time. Personally, I have always preferred Latrell Sprewell, Allen Iverson, Victor "Sky" Page, Jason Williams, God Shamgod, Earl "The Goat" Manigault and Pee Wee Kirkland. But that's neither here nor there. How did Jordan enjoy winning multiple NBA Championships? With a Cigar (Cuban Montecristo No. 2). Interestingly enough, I often celebrate swooping models and winning different legs of The International Playboy Tour with cigars as well.
Red Auerbach also enjoyed the spoils of victory by lighting up a Hoyo de Monterrey in the closing minutes of Boston Celtic victories on the bench. Pretty smooth any way you slice and dice it.
Kurtis Blow, Basketball

Football:
I don't really know all that much about Joe Namath, although word on the street is he won the Super Bowl and was somewhat of a Playboy in his day. I actually did see some pictures of him in a pretty smooth fur coat, which I am sure was the height of fashion in those days. The docket on him was he was a big social cigarette smoker.
Paul "Bear" Bryant smoked a Chesterfield under the goalpost before each game. Hugo's uncle told me some other stuff about him but I can't remember.
Az, The Format, One of the most underated MC's of all time


Hockey:
Wayne Gretzky is probably the only hockey player I can name. Loves cigars, word on the street is Macanudo is his brand of choice.
Soccer:
Diego Maradonna was probably the greatest soccer player ever. Just ask anyone in Argentina . He also liked to live the good life. Loved cigars and cigarettes among other things. Top notch playboy as well.
Marcello Lippi (Italy 's coach) celebrated winning the 2006 FIFA World Cup (only the biggest sporting event in the world) The G Way ….with a cigar on the field.
Click here for Irish Thunder: The Hard Life and Times of Micky Ward
Click Here for 45 Fantastic Fights Of The Century
Mobb Deep Burn


Bowling:
Who knows? Who cares? But I am sure whoever is the best at bowling, smokes. (Bowling alleys are not really G Manifesto Turf.)
Baseball:
Pete Rose, great baseball player and gambler. Cigarette and cigar smoker. I still really don't understand what he did wrong to keep him out of the Hall of Fame.
Babe Ruth was the greatest slugger of all time. He was also smart enough to focus on the important things in life off the baseball diamond: good food, good drinks, beautiful women, and of course Cigars.
Sammy Sosa. Obviously prefers strong Dominican Cigars.
Joe Dimaggio. Baseball player, but most importantly, a first rate Playboy always with cigarette in hand.
Tennis:
John McEnroe and Jimmy Connors, G Manifesto Certified tennis players. Both Irish, both Playboys. They had to have smoked.
Andre Agassi chokes down premium cigars. I have seen him puffing them in Las Vegas .
Anna Kournakova, of course she is a cigarette smoker (have you ever really met a truly sexy girl that wasn't a cigarette smoker? Seriously ask yourself that question). Sure, she never won a major tournament but it hard to argue that she is not the greatest female tennis player of all time.
Boxing:
Sylvester Stallone. Sure, he wasn't a real boxer but he played a great movie one. And I mean all five Rocky movies (I haven't seen the sixth). Cigars and cigarettes.
Also too many to mention. Mickey Walker, Mickey Ward, Rocky Graziano, Rock Marciano, Arturo Gatti, Harry Greb and Jack Lamotta come to mind immediately.
Ali VS SMOKING Joe Frazier- The Thrilla in Manilla

Any questions? No? Then I rest my case. The Rest is Up to You……….
Side Note:
The attack on smoking has reached ridiculous proportions. Even in Las Vegas you cannot smoke in restaurants now. Joe Dimaggio would never be able to completely enjoy a dinner with Marilyn Monroe in today's world. Very sad. Smoking is illegal outdoors in Parks and Beaches now in California . So this is illegal:
Are you kidding me? That is illegal in California (Cantifornia).
Michael Porfirio Mason
AKA The Peoples Champ
AKA Sosa
AKA El Campeador
The Guide to Getting More out of Life
http://www.thegmanifesto.com
(Want to see something in The G Manifesto? Send suggestions to thegmanifesto@yahoo.com)
Juelz Santana- Days Of Our Lives (Official Video)