Sunshine Maneuvers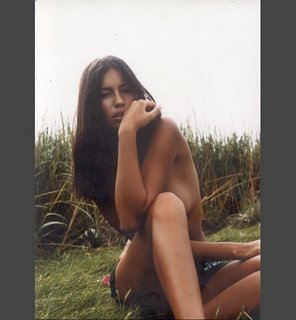 Sunshine Maneuvers
"When I wake up in the morning
love
and the sun light hurts my eyes
And something without warning
love
bears heavy on my mind.
Then I look at you and the worlds alright with me
Just one look at you and I know it's gonna be –
A lovely day – lovely day"
("Lovely Day" by Bill Withers, My second favorite track next to "Be Thankful for what you got" by Dream City's own William DeVaughn)
Click Here to Download The G Manifesto's Free Gentleman's Club Report (pdf)
Click Here 007 Lifestyle – Living Like James Bond!
Being that half your life is spent during the day, you should take advantage of the fact and use Sunshine Maneuvers during Day Dates with Girls. Sunshine Maneuvers also work real well on Girls that work during the night ie Exotic Dancers, Waitresses, Hostesses, Bartendresses and other "Brain Therapists". For Scheduling reasons.
Location
Personally I like to use the beach of a fresh Beachside Community, or an Ethnic Hood in the city for Sunshine Manuevers. I tend to live in Little Italys around the world, fresh urban Neighboorhoods or Beautiful Seaside Towns, but I wouldn't rule out using a Chinatown or other Ethnic Hood. Make sure it is a "walking hood". No Strip mall hoods. No Suburbs. No shopping. And No Malls, "its a total eclipse when this darkness falls, Most of you so called Thugs chill in Shopping Malls"- Unusual Suspects.
Sunny Day
This time of year it's easier to have a sunny day in Southern California or Miami Beach (Two of my USA strongholds). But with all the Global Warming going down it might be easier in other parts of the country also. A day with rain showers (and I don't mean Club Rain in Las Vegas either) turning into sunshine will also help your cause. Girls tend to like the nature phenonmenon stuff. I kind of like it too. Similar to a full moon or Shooting Star sightings at night. Or double circle Rainbows in Maui. Or Seventeen Surfing Dolphins riding a wave at once. You get the idea. Gifts from the Player Gods.
Meeting Place
I love meeting places with style. Use a good Piazza or Plaza. Something with a nice Staute or Fountain. Or better yet both. Never pick up a girl for a date. That way you are prepared if the girl is setting you up for a jack move. Like Mobb Deep once said "Trife life got me thinkin like an animal. What can kill you is what you don't know." Always greet girls with the two kiss greeting (unless you are meeting Brazilian girls from certain spots then you might want to bust Three Kisses. Olá. Tudo bem?, Trust me on this one, I have had more girls between my sheets than Brazilian Vogue.) Grind and hit Brazilian Dimes from Behind. If there is a fountain, Make a wish with the girl. Use quarters, don't be cheap. I don't have to tell you what I wish for on a date.
Dress for Murder
Best is to Go Resort Style. The kind of smooth shit that murderers move with. Lately though, I have picked up some suits that are so Flash, so Forward thinking that they would be hard to ignore, like the D'Ardenberg Vinos. Obviously the tempature (And I don't mean Mobb Deeps G-Manifesto Certified Track "Temperatures Rising" Either). Bring a good sized bank roll. And since I have been getting dough since "Just Say No" it's not a issue. Wear Sunglasses. Tom Ford's Sunglasses, "The Porfirio" are smooth (you owe me for using my name Tom..) Always have a lit cigarette (or a Cohiba Corona Especial) in your mouth when she rolls up dressed in Skirt by Balenciaga, top by Givenchy, shoes by Manolo Blahnik or Christian Lacroix, I think and swinging a Birkin Bag….for style points of course…
Innovate- Beauty Overdose
During Sunshine Manuevers always surround yourself with beauty. This is actually a good rule of life, that's why when it comes to girls, I prefer Models. Cruise by the beach, chill in beautiful parks, Art Galleries, Mid-Century Modern Furniture Stores, Historic Churches, Museums, Cigar Stores. Use beauty to your benefit. Girls react well to beauty. Take advantage of it.
Prince of the Neighboorhood
This takes preparation. As you cruise around the hood, you want all the store owners and restaurant owners to say hello, shake your hand, give you cigars etc. as you Walk on By like Issac Hayes. Speak the local languages. For instance, if your in Little Italy, greet the resturanteurs in Italian. This really hyptotizes girls. If your in Chinatown, speak in Cantonese, Mandarin, Fukanese, Shanghainese, Taiwanese, Gan, Hui, Jin (and I don't mean that Underground Rapper Jin either), Min Zhong, or Qiong Wen. Whichever dialect is applicable. I know a few key phrases and words in each.
Fuel The Dragon
Eat a good meal. Something Ethnic. Maybe some Market Fresh Crudo of Hamachi with Espelette Marinade, Lime Mousse and Vanilla Oil (the Vanilla Oil really makes it happen). Or some Seared Day Boat Scallps with apple and celery root, Mizuna, chevre and a pomegranate foam. Or some Elk Loin Sous Vide (that means cooked in a vaccum to the culinary challenged) with pommes pave, hydroponic watercress, beurre rouge and white asparagus. Applebees isn't going to cut it. Keep the conversation upbeat.
View to a Kill
Find a spot with a good view. Overlooking the city. Or the beach. Never underestimate the power of a Beautiful View. Take her somewhere where it wouldn't make sense for her not to kiss you. The kiss of life. When I was younger I would always take girls to spots that were beautiful and takes some beans or roll an EL. There are some Cliffs in Southern California where I have literally swoop Hundreds of Girls. Make sure it's the low-pro goods.
Wine Store
Roll by the wine store. Say what's up to the girls that own the store. Pick up a Bottle and Dip back to the crib. Finish strong. Game so Good I could put Ciara to sleep, excuse me but that girl's been on my mind all week. The Rest is Up to You………….
Michael Porfirio Mason
AKA The Peoples Champ
AKA Your Favorite Player's Favorite Player
AKA Your Favorite G's Favorite G
The Guide to Getting More Out of Life
http://www.thegmanifesto.com
Click Here to Download The G Manifesto's Free Gentleman's Club Report (pdf)
Click Here 007 Lifestyle – Living Like James Bond!
(Want to see something in The G Manifesto? Send suggestions to thegmanifesto@yahoo.com)
Lovely Day Bill Withers