Person of The Year 2010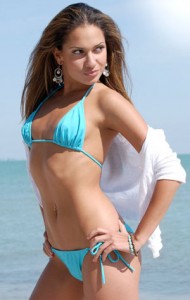 Person of The Year 2010
Click Here 007 Lifestyle – Living Like James Bond!
(Here is my Facebook, New Twitter and The G Manifesto Facebook Page)
Click Here to buy Crush It!: Why NOW Is the Time to Cash In on Your Passion
Lately, I have been just slipping, sliding, gliding, lowriding and realizing.
When I wrote Orange County's Top Bachelor, it reminded me on how many of these media "hype machine" created "players" I have defeated over the years.
Musicians, Actors, and Athletes have not been spared. I have named some names (re-read The G Manifesto) but for me to rip the lid off, a publisher has got to come at me like they came at Gary Vaynerchuk. 7 figs min.
Hell, with all the noteworthy scalps I have, I was mildly shocked that Time Magazine didn't ring me up for Person of The Year, instead of Ben Bernanke.
Maybe they don't have my cell (I do change numbers very frequently, and I am thinking seriously of ditching cell phones all together).
But that's neither seared foie gras on the menu or a fly Nightlife Princess to attend to.
To kick it real, I have probably done more good for the economy than Bernanke. I have dropped heavy dough this year on fast living, fast women and umm, fast women. The rest I just squandered.
The more that I think about it though, I have been spending CASH in "emerging markets"; that is on swooping fly foreign girls.
So, even though Bernake is setting us up for even worst economic failure. I guess he can have the award.
Because, it's like that, you know it's like that, I got at him, now you never get your girl back.
All jokes aside, Manny Pacquiao should have won "Person of The Year".
Click Here to buy Crush It!: Why NOW Is the Time to Cash In on Your Passion
The Rest is Up to You…
Michael Porfirio Mason
AKA The Peoples Champ
AKA GFK, Jr.
AKA The Sly, Slick and the Wicked
AKA The Voodoo Child
The Guide to Getting More out of Life
http://www.thegmanifesto.com
It was only a matter of time before Tiger got his hip-hop shouts. Thanks to T over at http://therawness.com/ for putting me up on the track.
Maino – Tiger