Cracking The West Coast Hipster Girl Code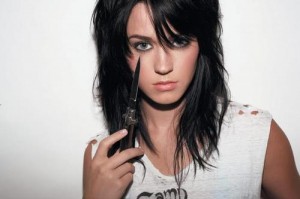 Cracking The West Coast Hipster Girl Code
Click Here 007 Lifestyle – Living Like James Bond!
(Here is my Facebook, New Twitter and The G Manifesto Facebook Page)
I have said it before, and I will say it again: I have never been one to play a "big shot", it's just the styles I got, that keep my Game hot.
And I am a pretty humble cat. I readily admit where my Game has flaws. I have said before that my Tech Game is slack. And I have mentioned previously that my IPhone, Twitter and Facebook Game are sub-par. And I have admitted that my Text Message Game is a glaringly faulty.
Here is another area where I haven't done as well as I thought I could have: Swooping Fly West Coast Hipster Girls.
Now, don't get it twisted, I have swooped tons of these girls. Probably more than whomever the hell the top hipster guy is. Still, my resume is a little spotty, unlike say my track record VS Exotic Dancers or wealthy daughters of Eastern European Oligarchs or wealthy hijas of Latin Society. In those areas, my win-loss record is the stuff of legends. Kind of similar, to Rocky Marciano.
Anyways, being a patron of the arts, I went to this Hipster/Wimpster Art gig a few weeks back.
Instead of going with my usual Custom Suit wearing, Zippo Clacking, Thick Bankrolling self (which I diagnosed as one of my issues with swooping these girls) I decided to switch up speeds like Bruce Lee driving the Fuji in the movie.
As I got dressed for the gig, I threw on some plaid pants that I had Custom Made (think Drugstore Cowboy, not Fuzzy Zoeller), an argyle type sweater I picked up in Milan, and an Italian Leather Jacket I grabbed in London.
Keep in mind, I have no idea if this is how a hipster "male" dresses, but they were the only things in my wardrobe that were pseudo "hipster like".

Fast forward to the Art gig.
I viddy a couple of young fly hipster girls smoking some grits and I use it as an opportunity to ask for a light even though I have two Dunhill lighters in my pocket.
They ask me what I do for a living.
I respond, "I am a solopreneur."
They ask me where I live.
I say, "In those new condos in XXXXXXX, by that 'Starchitect' named XXXXX XXXXXX."
They ask where I got my plaid pants.
I don't tell them I got them Custom made and simply respond, "Vintage".
The two girls are digging my steez. Although, when one hipster girl pointed to a Wimpster guy and said, "I hate that guy, I 'de-Friended' him" and I responded, "You should twitter that", they kind of looked at me funny.
Regardless, I invite the flyer of the two West Coast Hipster Girls over to the makeshift bar sponsored by some weird Vodka company at the art gig as the other West Coast Hipster girl starting talking to some Wimpster guy.
Things were going smooth.
I almost blew the whole heist though, when I pulled out a huge 4 G Bankroll out of my pocket to pay for the weird Acai Vodka and sodas.
The fly hipster girl looked at me strange, but in a heads up play, I quickly asked her, "Is this Vodka Artisanal?" "Or is it an organic farm to table free-range Vodka?" and got her off the subject of my cashroll.
After some more small talk, kissing her, more drinks, meeting a bunch of Wimpsters, a venue change and at one point, I even made myself cringe when I said, "I really have become a Locavore, of sorts…lately". I finally maneuvered myself back to the fly hipster girls crib.
She said I could sleep on the couch.
By 3 am I was digging her out.
F*ck the Ghetto Bird.
Click Here 007 Lifestyle – Living Like James Bond!
Click Here to buy Crush It!: Why NOW Is the Time to Cash In on Your Passion
Cartagena data sheets coming soon. Till then, I will be getting mad shoulder rubs, drinking Aguila, shooting Aguardiente, putting together export deals, banging out salsa, grinding arepas con queso, all the while dressed in the lightest of fabrics.
The Rest is Up to You…
Michael Porfirio Mason
AKA The Peoples Champ
AKA GFK, Jr.
AKA The Sly, Slick and the Wicked
AKA The Voodoo Child
The Guide to Getting More out of Life
http://www.thegmanifesto.com
Juelz Santana- Ur Gonna Love Me