Second Night in Riga, Latvia: Scam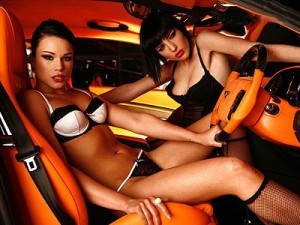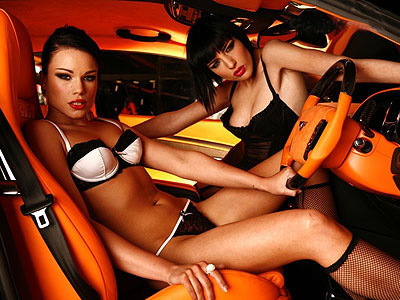 Second Night in Riga, Latvia: Scam
Click Here for The G Manifesto's Gentleman's Club Report
Click Here 007 Lifestyle – Living Like James Bond!
So, I wake up nice and refreshed in Riga, Latvia. Do some roadwork, shadow box a little and jump some rope by the Daugava.
I get in a good dose of aquatherapy, throw on some fresh gear and go into a Street Game session (which is kind of like The Crack Game).
I am literally amazed by the amount of open fly girls on the streets. High heels. Cobblestones. Short Skirts. Cold.
I approach five different girls and get two sets of numbers. Decent. (I will get more into Street Game in Riga a little later.)
Get some work done, take a little Vampire Nap and head out into the cold and beautiful evil that is nighttime in Riga.
I have some decent Data Sheets of bars I accumulated from some people and I decide to check them out.
It's Wednesday night, and Riga seems curiously dead. I check out three or four spots that were recommended to me, and they all turn out to be airballs. (Typical, as not everyone comes through with the bulletproof Data Sheets like The G Manifesto. My Riga, Latvia nightclub/bar Data Sheets coming soon.)
I grab a Kebab and switch up my buzz. As I walk down the main street, two pretty fly girls check me out and step to me in transition.
"How are you?" I say.
"Why you speak in English?", one of the fly girls says.
"I am from California. American." I respond.
"Oh, good." Both Latvian/Russian girls say. Although the reaction is more of a "Oh, good.", like "Ok". Not a pre-George Bush "Oh, good." which ment "Cool, I am really interested in getting to know you and swoop you".
The trap is set.
Let me back up a minute:
I had heard before about the scams in Riga where girls try to get you to go to a bar and then you get overcharged, but I am not thinking about this now.
So you don't fall victim to this one, here is how the scam goes down:
1. Fly girls step to you, and invite you to a bar that they like.
2. You get mad overcharged.
3. You argue about the bill.
4. Russian Thugs jump you and beat you senseless until you give up your PIN #.
Smooth scam. And I fell for it. And I was even warned about it previously.
But then again, I am the perfect "Mark" for a scam such as this as my Ego is huge and two fly girls stepping to me happens all the time, so it didn't give off any red flags.
Here is another thing about me: Money has very little value.
I am a complete moron when it comes to money. I have had a certain ability to make it my whole life, but I have also hadan equal ability to lose it. Sort of like Mike Tyson.
In the spirit of this, I didn't even bother to check out the exchange rates between Latvian Lats to USD before I rolled out for the evening.
And for some reason, I was thinking in my head it was 2 USD to 1 LVL. But in reality it is 1 LVL to .5 USD.
So these girls were showing me around and we got some food and drinks. When I got the bill, I noticed it was a little expensive, but not knowing the exchange rates, I was actually doubly hustled.
(I found this out the next day. Oh well. I will Charge it to The Game. You can keep the change, but I got to hold on to my receipt.)
After partying with these girls for a while, I end up ditching them for some other fly girls and end up raging till 6am. I think I actually got scammed again, but didn't realize it again. Full idiot move.
Did end up with some decent leads though.
But just like that, I go 0-2 in Riga, Latvia.
(Well, technically, I am 0-2 on swooping girls. But I am 1-0 on the physical confrontation tip after that judo throw the night before.)
Click Here for The G Manifesto's Gentleman's Club Report
Click Here 007 Lifestyle – Living Like James Bond!
The Rest is Up to You…
Michael Porfirio Mason
AKA The Peoples Champ
AKA GFK, Jr.
AKA The Sly, Slick and the Wicked
AKA The Voodoo Child
The Guide to Getting More out of Life
http://www.thegmanifesto.com
LAY AWAY / THE ISLEY BROTHERS