First Night In Riga, Latvia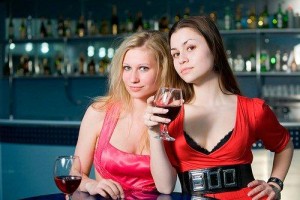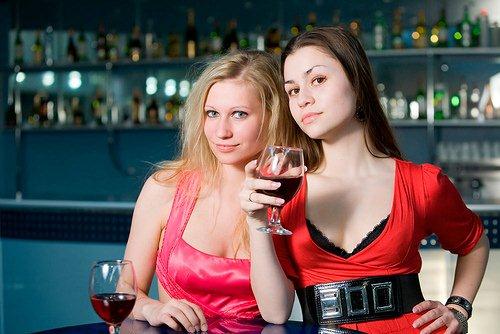 First Night In Riga, Latvia
Click Here for The G Manifesto's Gentleman's Club Report
Click Here 007 Lifestyle – Living Like James Bond!
After London Fashion Week, I get off the plane from London, Stansted in Riga, Latvia. It's raining, late and mad cold. Or at least its cold for me, someone who's coldest night in the last few years has been a summer night in San Diego.
Cab to the hotel, unpack, try to get some Internet set up and head down to lobby. I am starving.
"Any good spots to eat around here?", I ask the Latvian kids working the front desk at my pretty smooth, pseudo-boutique hotel.
"It's kind of late. There is not too many places open late on a Tuesday. Maybe you try McDonald's?", says the Latvian hotel lobby cat.
"McDonald's? That's it? What about some late night Latvian grinds?", I respond.
"No, I think just McDonald's." Konstantine says.
"F*ck", I say to myself.
"Ok, do you have a map?", I say.
So I get a map and start walking in the rain in the Old City of Riga looking for something other than McDonald's to grind on.
I walk a few blocks pass a few shady bars (that actually look pretty decent, but I am 'gry) and actually find something that seems open. And it looks Latvian. Smooth.
I walk up to the restaurant, and some Russian cat starts toward me.
I think he is going to tell me that the restaurant is closed or something, but instead, the drunk Russian fool grabs my shoulders!
I don't really like people putting their paws on my butter soft leather jacket, and I am not in the mood for any pleasantries, so I use Russian homeboy's momentum and judo throw him to the ground where he slips over and over again, slow-motion style, on the wet cobble stones.
He tries to get up, slips again and finally backs away as I keep my eye on him and his buddy across the street as I stay ready like The Dragon.
I have been sparing tons lately, and both Russian cats can see that I am not amenable to any traditional Latvian dance lessons, or whatever the f*ck they wanted, so they both split, yapping in Russian. Or maybe its Latvian. I can't really tell.
I think to myself, that if they are going to get more friends, I don't really care. If they want a rematch, I am Game, but I want to do it on a full stomach.
So I head into the restaurant and get some Latvian grinds. Not bad. Some kind of dumpling, ravioli type trips. Forget the name.
After the Latvian eat-on, I kick back a little sipping my Cesu beer, when two fly Latvian girls, one blonde, one brunette walk in to pick up some food to-go. They check me out.
The girls pay for their food, go outside, and spark up a smoke outside the door. The blonde Latvian girl smiles at me through the glass door. I don't need anymore of an invitation, so I pound my Cesu and say "What up" to the meitenes.
"Why you speak in English?", Christina says. (The first of five girls named "Christina" I would meet in Latvia.)
"I am from California. American." I say. (As I heard it is important for girls not to think you are from England in Latvia).
"Oh, good." Both Latvian girls say. Although the reaction is more of a "Oh, good.", like "Ok". Not a pre-George Bush "Oh, good." which ment "Cool, I am really interested in getting to know you and swoop you".
Regardless, I look brutally handsome in the butter soft leather, so the girls are down.
After a bunch of back and forth banter, they pitch me on some spots to roll out to, but I just play it smooth and just Number Crunch Christina.
Been in Riga less than a half hour and did a judo throw and got a fly girls number. Hell, I haven't even taken a shower and I don't even have a SIM card yet.
I think Riga is my kind of town.
Click Here for The G Manifesto's Gentleman's Club Report
Click Here 007 Lifestyle – Living Like James Bond!
The Rest is Up to You…
Michael Porfirio Mason
AKA The Peoples Champ
AKA GFK, Jr.
AKA The Sly, Slick and the Wicked
AKA The Voodoo Child
The Guide to Getting More out of Life
http://www.thegmanifesto.com
Naomi – How Many Loves