Opening Day at The Del Mar Racetrack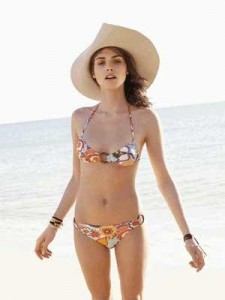 Opening Day at The Del Mar Racetrack
Click Here for The G Manifesto's Free Gentleman's Club Report
Click Here 007 Lifestyle – Living Like James Bond!
"Money, horse racing and women, three things the boys just can't figure out." – Will Rodgers
Today is Opening Day at The Del Mar Racetrack. In fact, the countdown reads 0 days 3:01:13 till first post.
Here is Garrett Gomez breaking down the similarities and distinctions between The Saratoga Race Course and The Del Mar Racetrack:
"People ask me to talk about the similarities and distinctions between the two, and that's not an easy task. All I can say is, they're a whole lot alike, but a whole lot different.
First of all, I have a pretty good history at Del Mar. I won the Pacific Classic there four times — once with Go Between, once with Borrego, and twice with Skimming — and last year I won the Del Mar Futurity with Lookin At Lucky on the way to his 2-year-old Eclipse Award. But I've also been fortunate enough to ride some nice horses at Saratoga in recent years, like Colonel John in the Travers, Majestic Warrior and Circular Quay in editions of the Hopeful, and Wait a While and My Typhoon in the Ballston Spa.
Del Mar is beautiful. When you sit in the grandstand and look to your left, you're looking at the ocean. It's probably a quarter-mile away, maybe a little bit more, there's no humidity and that ocean breeze tends to kick up while you're looking out over the infield. It's awesome. Opening day is a big extravaganza and last year they had record crowds. They really make it an event. People dress up and they have a hat contest and all kinds of stuff. But for the regular race days it's a very relaxed atmosphere. It's more like babes in their bikinis and guys wearing Hawaiian shirts. The trainers come in wearing shorts and deck shoes and everybody's very laid back.
Saratoga is beautiful too, but it's more of a county fair atmosphere. The attitude of the horsemen is a little more intense and they've been there longer before the meet starts, because it's a great training facility and the tracks open earlier in the season. Del Mar, up to like the week before the meet opens, you can hardly get on the grounds."
I don't go to Opening Day (for many reasons I have discussed before and even The Turf Club is too hectic), but I may roll up tonight and swoop fly girls, post-Track, at my Base of Operations. If you don't know where that is, you should ask somebody.
If you are rolling to Opening Day, make sure you go through The Del Mar Racetrack Checklist.
Do I have any picks for Opening Day? No. The favorites notoriously win on Opening Day which can make for some rough Money Making. If you really want to make money on Opening Day, you have to get your old-school hustle on. All I really root for on Opening Day is no deaths.
But I do predict that the place will be flooded with "Hipster Fedora" mania. Which happens to be the worst style move so far this decade.
Looking forward to the next six weeks when all is right in Southern California.
Economic side note:
It will be interesting to see if last year's record attendance of 44,907 will be matched or broken.
Make sure you check out The G Manifesto's Del Mar Racetrack Resources:
Click Here for Surf and Turf: The Race Track
Click Here for The Del Mar Racetrack Part II
Click Here for The Dress Policy of The Del Mar Turf Club
Click Here for How to Win at The Kentucky Derby
Click Here for Opening Day The Del Mar Racetrack Style Then and Now
Click Here for The Del Mar Race Track: How to Dress for the Horse Races
Click Here for The Del Mar Racetrack Checklist
Click Here for The Del Mar Race Track: Dope Style, Wack Style
Click Here for Opening Day Del Mar Race Track Pictures
Click Here for Del Mar Race Track Considers Shortening Season
Click Here for Del Mar Racetrack Art Mural
Click Here for 2009 Del Mar Racetrack Guide
Click Here for The Del Mar Racetrack: 3 O' CLOCK FRIDAYS this Year
Click Here for Joe Harper's Blog: President and CEO Del Mar Racetrack
Click Here for The G Manifesto's Free Gentleman's Club Report
Click Here 007 Lifestyle – Living Like James Bond!
The Rest is Up to You…
Michael Porfirio Mason
AKA The Peoples Champ
AKA GFK, Jr.
AKA The Sly, Slick and the Wicked
AKA The Voodoo Child
The Guide to Getting More out of Life
http://www.thegmanifesto.com
The Friends of Distinction/Grazing In The Grass