Sex and Clients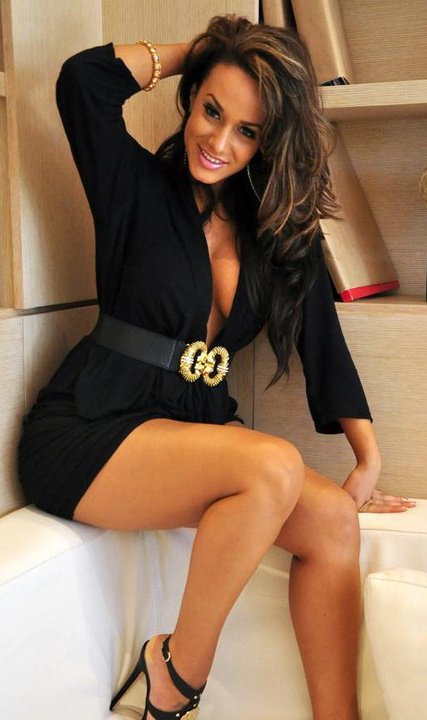 Sex and Clients
Here is a recent question from one of our readers:
"I respect your writing style and literary swagger, and I enjoy the hell out of your content. Keep it up.
I hold down a very respectable (redacted) startup in its (redacted) year, (redacted) employees, annual rev around $(redacted)m. We sell (redacted) to medium and large firms. I am not the owner but I have respectable share in the company, and I function as a vice president.
Many business employ women in their marketing departments. I bang on average at least one client every 4 months, often more now the recession is over. How advisable is this? I'm not asking at a dating advice level, I'm asking for sheer baller status. Is it weak sauce game to pounce so heavily where ones money cometh from? Does banging clients over time erode your ability to extract more funds from them? Guy from Mad Men wouldnt care but his world had very different parameters than ours does.
Just curious. I am a complete loss for whether this is good, bad or neither.
Thanks brother, keep tossing out that fuego,
(redacted)"
Excellent question.
I have never watched "Mad Men" but I am familiar with the gist of the show. (It is amazing how many people mention this show to me, I probably need to watch it sometime).
And yes, our world has changed a lot in comparison to years gone by. I often rap out and watch big boxing matches at this older biz cat's crib that I am good friends with. He is always talking about the glory days of when he would drink non-stop at work and swoop his secretaries. But that is neither high heels nor greased up construction deals.
To get back to the heart of your question, I would say for sure it's a bad move.
Thankfully, I have most of my life been working in "industries" where there are not many women around. And I like it this way. I like separating women and biz, since the two mix together like combustible pool chemicals.
Often I have been enticed by "glamour businesses" where you can swoop mad girls along with work (coincidentally, I almost just invested in one with a lot of model swooping upside), but I have been glad that I haven't gotten involved. Bottom line:
1. Glamour businesses always seem difficult to get your money out
2. I love women as much as the next psychotic International Playboy, but hanging out with them 24/7 is for the weesh
3. See #2
Swooping work girls is understandable if those "work girls" happen to be Models (or girls with Beauty, Intelligence, Money and Family. BIMF's) .
But 9-5 girls? No shot.
And all that extra risk for an additional 3 swoops per year? Better off taking a Mini-Retirement to Las Vegas and increase those numbers 10 fold.
Most importantly, you never want to mess with anything that can potentially jeopardize your CASH flow.
How to make $729k Buying & Selling Websites – Extreme Website Flipping
Click Here for Forex Ambush 2.0 – 100% Accurate Forex Signals
In other news, here is Marc Faber On The Japanese Disaster, On A 20% Market Correction And On QE18
Via Zero Hedge
And here is Marc Faber on Money and Women
The Rest is Up to You…
Michael Porfirio Mason
AKA The Peoples Champ
AKA GFK, Jr.
AKA The Sly, Slick and the Wicked
AKA The Voodoo Child
The Guide to Getting More out of Life
http://www.thegmanifesto.com
The Whispers – Emergency Official Video