Montreal, Canada: Nightclub and Restaurant Data Sheets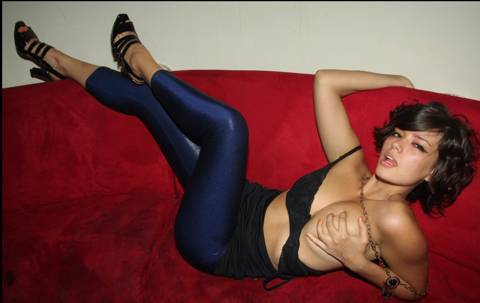 Montreal, Canada: Nightclub and Restaurant Data Sheets
Back in September I went to Montreal for the first time. You could say I am in the middle of a love affair with that city to say the least. Although my love affair will be put on hold till summer.
Here are some spots to hit up like an Everlast punching bag:
Cavalli – 2040 Peel
Good spot to swoop fly girls at, get there on the earlier side of things. Straight murdered this joint.
Wood– 3500 St. Laurent
Worth checking.
Wunderbar – 901 Square Victoria
In the W Hotel. Not bad, even though I historically speaking hate W Hotels. Upstairs lobby bar is a better move for an early night smooth cocktail.
Restaurant Holder – 407 McGill St
Fresh spot in Old Montreal.
Toqué! Restaurant – 900, Place Jean-Paul-Riopelle
Mindblowing food. Maybe 2nd best restaurant I ate all year.
Au Pied de Cochon – 536 Avenue Duluth
Mindblowing Foie Gras go off. Foie Gras to the brain.
Cherry – 417 Rue Saint Pierre
Dope nightclub. Very friendly girls to say the least. Real good move on a Thursday night. Door might be slightly tricky for the less connected.
Buona Notte – 3518 St. Laurent
Worth a look-see.
Ferreira Café -1446 Rue Peel
Portuguese Restaurant
Muzique – 3781 St. Laurent
Nightclub. Once had a "NO FAT GIRLS ALLOWED!!!!!!!!!!" party. Source
Ivy – 3556 St-Laurent
Nightclub.
MACARONI BAR – 4448 Boulevard Saint-Laurent
Never went but could be worth a shot.
Radio Lounge -3553 Boulevard Saint-Laurent
Nightclub
Tokyo Bar – 3709 Boulevard Saint-Laurent
Nightclub
Le LocaL – 740 Rue William Montreal
Dope restaurant. Fly girls.
Hotel St. Paul – 355 Rue McGill
Dope Hotel bar. Smooth meeting spot. Functional.
Bar Confessional – 431 McGill St
Bar/Restaurant/Lounge
Circus – 915 Saint Catherine
Late night spot. Could be a good option in a pinch. Never went.
Tonic Club Lounge – 2313 Rue Sainte-Catherine
Club/Lounge
Club Wandas -1310 Boulevard De Maisonneuve Ouest
Gentlman's Club. 1-0 with 1KO here.
Other spots to consider:
Med Café
Globe
Click Here for Roosh's Day Bang: How To Casually Pick Up Girls During The Day
Click Here for The G Manifesto's Free Gentleman's Club Report
Peep Bourdain's new episode on The Layover on Montreal:
‎"This is a great country because of this city. Without Montreal, Canada would be hopeless. It's where the cool kids hang." – Anthony Bourdain
The Rest is Up to You…
Michael Porfirio Mason
AKA The Peoples Champ
AKA GFK, Jr.
AKA The Sly, Slick and the Wicked
AKA The Voodoo Child
The Guide to Getting More out of Life
http://www.thegmanifesto.com
Au Revoir Simone Shadows Music Video