New York City: Nightclub and Restaurant Data Sheets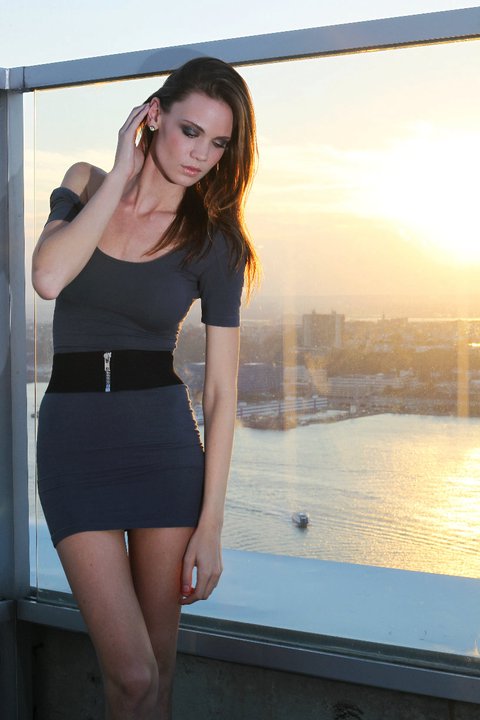 New York City: Nightclub and Restaurant Data Sheets
In October, I had the pleasure of hitting up New York City again. It had been awhile. Place is still fresh.
Here are my favorite spots to hit up like a jay of Northern Lights #5.
Dream Hotel -355 West 16th Street
Ill spot. Rooftop is dope. So is the lounge. Might be hard to get in, I was with a Model girl so entry was academic.
Kenmare – 98 Kenmare St
Ripped this spot from pillar to post. Met and swooped fly Model girl I went with to above spot. Heard it closed from my contacts for a bit since I went.
The Darby – 244 West 14th Street
Pretty good. Pretty good. Like Mekhi Phifer says in 8 Mile.
El Castillo De Jagua – 113 Rivington St
Old school favorite of mine for a grind.
Les Enfants Terribles – 37 Canal Street
Another move I like.
La Esquina – (F*ck the address thing. Look it up yourself. I am kicking the solid gold sh*t. You can do some of the work.)
Dope spot. Models. Can you dig it?
Pegu –
Cocktail spot. Some swoops to be had. To the brain.
Jane Hotel –
Decent.
Smile
Decently good.
Raouls –
Love this spot. I would marry it, if I believed in marriage. But I don't. Still, the steak tartare, cocktails, and conversation (and swoops) are worth their weight in Gold Eagle Coins.
Balthazar
Love this place for lunch. And Dinner. And I probably would love it for breakfast if I was ever up that early. Hell, I would spend 24 hours a day here if they would let me. A perfect restaurant. Hell, even the water temperature of the tap water they serve you is perfect. Steak tartare go off, non-stop.
Cipriani
No restaurant in America has as many stunningly beautiful girls per capita. Like the downstairs. Love the upstairs. It's on like Vietnam.
Casa Mono
For my comida Espanola fix. And I need that fix more than a heron addict needs heron.
Mercat
Tambien.
Grammercy Tavern
Love this spot. Real illmatic.
Mondrian Hotel Bar
Good for early night swoops and warm up cocktails. You like "warm up cocktails" right?
Yonah Schimmel's Knishes Bakery
Old school favorite.
Spice Market
Still smooth.
Mercer Kitchen
Dope.
Lure Fish Bar
Good for a "transition cocktail" and a swoop.
Mercer Hotel
Yeah, yeah.
Soho Grand Hotel
Still kreeg. (That's Kauai slang for those that don't know)
Daniel
Grinds.
Del Posto
Grinds.
Minetta Tavern
If this place was an Exotic Dancer, I might even spring for a lap dance. Maybe.
Blue Hill
I am down.
60 Thompson Hotel
Yeah.
Circa Tabac
One word: Grits
Café Boulud
Word up.
Blue Ribbon
Down like King Kong. And Donkey Kong. And I drop Game bombs.
Pastis
If this place was a beek, I would snort it.
Lizarran
Some of my people don't like it, but they roll out the red carpet for your humble author. Could be the Custom Suit. Could be the fat Bankroll. Or the winning personality. Not sure which one. Hard to track. Do I care? No.
Eleven Madison Park
I will pay for the bill, and float a heavy tip.
Lombardis Pizza
Great mid-day grind, while dissing that weesh actor guy from HBO's Entourage.
Russ And Daughters
Come on? Place is straight grindy.
Katz Deli
Russ And Daughters or Katz? Great question. I think I will split time 50-50. And I don't mean that spot in Miami Beach either.
Per Se
Tom Keller delivers on the Eastside.
Osteria Morini
Mid-day bar grind? For sure.
Jean-Georges Restaurant
Word.
Le Bernardin
Especially for fresh seafood on a Monday. One of the few places I will eat seafood on a Monday.
21 Club
My friend has this place on lock. I have to admit I am kind of jealous.
Click Here for Roosh's Day Bang: How To Casually Pick Up Girls During The Day
Click Here for The G Manifesto's Free Gentleman's Club Report
The Rest is Up to You…
Michael Porfirio Mason
AKA The Peoples Champ
AKA GFK, Jr.
AKA The Sly, Slick and the Wicked
AKA The Voodoo Child
The Guide to Getting More out of Life
http://www.thegmanifesto.com
Rakim – Guess Who's Back