Help an Old Lady Across The Street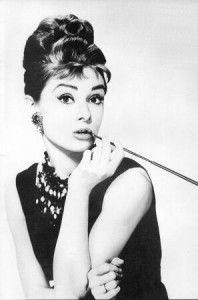 Help an Old Lady Across The Street
Click Here 007 Lifestyle – Living Like James Bond!
(Here is my Facebook, New Twitter and The G Manifesto Facebook Page)
Yesterday on "Old-School G Move Week" on The G Manifesto, we broke down the data sheet for: Give Back to The People.
Today, we are doing a way old-school, almost extinct move: Help an Old Lady Across The Street.
Anytime I am rolling around the streets, Custom Suited Down, heatered down, spiting Game at fly girls, I always keep my eyes peeled for old ladies that need help across the street. This is a real classy, stylish move.
First off, you are helping someone, so your Karmic account goes off the charts. And if you are anything like me, you can always use help in squaring your accounts.
A huge side benefit of this move is that fly young girls check you while you are doing it. Any International Playboy, worth their weight in gold, can then transition the momentum into a swoop on a girl on the other side of the street.
It has the same effect as dancing with the grandmother at the wedding. Or chilling with the older kittens at The Racetrack.
Young kittens will see you talking with them and think you have tons of class. The old kittens also have some funny stories, and when you charm them they introduce you to their family and other young kittens. Source
I have done this move from New York to London, LA to Tokyo, while I destroy fake players and my rivals get broke, Yo.
Just make sure you look both ways before crossing the street.
Click Here to give to Haiti through The Red Cross
Click Here to buy Crush It!: Why NOW Is the Time to Cash In on Your Passion
The Rest is Up to You…
Michael Porfirio Mason
AKA The Peoples Champ
AKA GFK, Jr.
AKA The Sly, Slick and the Wicked
AKA The Voodoo Child
The Guide to Getting More out of Life
http://www.thegmanifesto.com
FRANK SINATRA , THE LADY IS A TRAMP