Montreal: Strip Clubs Data Sheet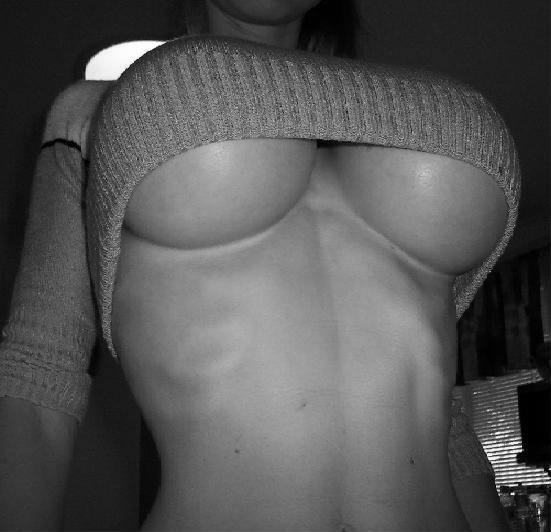 Montreal: Strip Clubs Data Sheet
Montreal is a city known for its legendary Gentleman's Clubs. For the life of me, I am not sure why. And I consider myself somewhat of a Gentleman's Club Aficionado. You know The G, I am as vicious as the realest you know only difference is consistence I'm considered a pro.
Keep in mind where your humble author is coming from though. I think I have spent too much time in Las Vegas at places like The Spearmint Rhino with 100 girls working at a time, that rolling to the smaller Club de danseuses of Montreal just doesn't hold the same allure.
Many of the Montreal Strip Clubs are hard to Post and Chop. They aren't really set up for macking.
I have to conclude that Montreal Gentleman's Clubs get their worldwide reputation from the activities in the back room. But as you know, The G doesn't play that.
Anyways, I will break down the Strip Clubs of Montreal for you. Keep in mind, I was looking for a good Data Sheet on the Internet while I was there on Montreal Strip Clubs and they don't exist. This is far and away the best Montreal Strip Clubs Data Sheet in existence. All from my blood, sweat and tears.
I could probably sell this as an E-Book or something, but as usual, I will give this pro-bono, For The People.
Chez Parée: This place has a monster reputation and is conveniently located off Rue Saint-Catherine on Rue Stanley. It is a pretty good package move with Rosalie, or some Steak Tartare, Foie Gras and Oysters at Le Pois Penché. Ferreira Café is not far either for a One-Two punch. Chez Parée is one of the bigger Strip Clubs in Montreal, but it is super hard to swoop at. The front bar is your best bet. The back bar could be great, but girls never roll around it, and you come up deuces. I Number Crunched here a few times, but I don't think I ever converted. Hell, one girl gave me her "email address". Ha. That found it's way into the déchets with a quickness. All the focus is on the main stage and dances. Not a bad spot for a "breather" cocktail though.
Downtown: This place is kind of hidden in plain sight on Sainte-Catherine. It also gets high marks from many in the know. Not your first choice for tourists. It is kind of thin and narrow. Decent bar, but hard to chop. The main bouncer is an absolute Québécois Monster, so I would avoid any skullduggery here. Trust me. I had the door guys and the Monster on lock though, so no problems for your humble author.
Le Grand Prix: Right next to Downtown, it's also kind of hidden in plain sight. Same set up pretty much as Downtown and poses similar problems to overcome. Had some girls cooking here but I originally met them at Wanda's. Swooped a fly, thin French girl from here, but I would be remiss to tell you that it was easy.
Wanda's: Now we are talking. I went 1 for 1 here my first trip to Montreal, so I thought this place was tailor made for me. And it kind of is. You can chill and post. They have a dope upstairs terrace for smoking. The bar is chopable. I had the bouncers on lock down. The bartender girls loved me. Still, I put in mad time at this place and although I swooped here multiple times, in retrospect, I should have done better. Still, this place is tops for me in Montreal. The move here is to meet a girl at the main bar (there are a few more downstairs and on a half floor I think) and then roll up to the terrace bar to smoke and spit. Or you can go out front and smoke with them if you have the bouncers on lock like I did. Then you can just smoke and pitch. This is the only place I really "Cracked The Code" if you will. But saying that is even being generous.
Club Super Sexe: Super famous. But honestly, it was kind of a Super Airball for me. But don't let me deter you.
Kamasutra: This place is unique in that it is like a half block off Saint Laurent. So you can package it with different moves or if you are trying to kill some time waiting for your female model Beak Dealer or something. Not like I would know anything about that though. The front bar gets a little crowded, but can be decent. I prefer the back bar as I think most sophisticated players would. This place is probably better during the week as you get a lot of American Tourist fools from weak hoods here. They can spool up The Game in rapid fashion. Even saw some American Idiot puke here. F*cking Amateurs.
Cabaret Les Amazones: Never went here, but some girls I swooped at Wanda's always wanted me to come. It's a little past Westmount, so I could never make it. But I heard it's good. The more adventurous might want to check it.
Gentleman's Choice: This place is on St. Denis. I eyed it tons of times, but never made it. It could be the hidden gem of all gems or majorly suck. I would like to know.
I may be missing a few spots, but that pretty much covers it.
There are also a few more French spots more north in the city around Little Italy I think. I never went for logistical reasons. Again, I would love to know. Drop any Data if you got it.
Click Here for The G Manifesto's Free Gentleman's Club Report
Click Here for Zippo 20903 Gold Floral Flush Lighter Great American Made
The Rest is Up to You…
Michael Porfirio Mason
AKA The Peoples Champ
AKA GFK, Jr.
AKA The Sly, Slick and the Wicked
AKA The Voodoo Child
The Guide to Getting More out of Life
http://www.thegmanifesto.com
The Cult – She Sells Sanctuary