Montreal: Georges St-Pierre VS Michael Porfirio Mason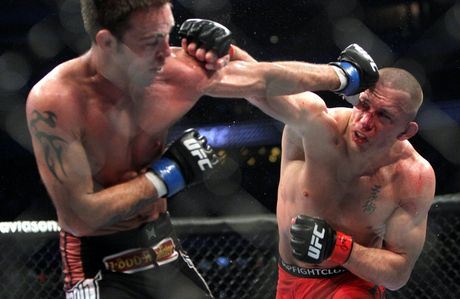 Montreal: Georges St-Pierre VS Michael Porfirio Mason
Part I
First night in Montreal:
I was going to meet this fly girl that I met at Cavalli on my earlier trip. She is mad fly; blue eyes, dark haired Québécois girl. She actually spent the time and found my apartment for me. What a sweetheart. And I haven't swooped her yet.
I take a cab over to Bice. It is not my choice, it was hers, but I have been to other locations, and I know they have good although pricey food. The girl found my apartment for me, so I figure to give her a little rope and let her choose the joint that I will swoop her from.
The weather is perfect in Montreal, but I am so cold when I hit the street many people froze. I meet her outside the joint and we enter. We are walked through the outdoor terrace past a bunch of tables to the best seat in the house. We pass by a bald-headed cat with his date who looks familiar and he gives my girl and I a smile. You know, one of those "Game Recognizes Game" type situations. I don't pay it much mind, as I am about to dazzle this girl over a meal and some Vino.
The dinner is going great. The bald headed cat looks our way again, and I can't place him, which is killing me, so I ask the girl I am with, "Do you know who that cat is over there? He looks familiar." She replied, "Yeah, that is Georges St-Pierre. (In a heavy French accent)"
I said, "Who?" as my ear has not adapted to the words "Georges St-Pierre" in French. (Trust me, it sounds way different when you say it in French, I wasn't trying to Play Dumb, although that move is know to be effective).
She said again, "Georges St-Pierre"
I replied, "Oh, Georges St-Pierre" (In a heavy American accent which made her laugh).
Georges St-Pierre actually happens to be one of the few MMA fighters that I have ever posted on The G Manifesto. Mainly because I like his style. And because I can't stand Matt Hughes. I guess he won recently also.
I also always respected Georges St. Pierre because he understands like we do over here at The G Manifesto that all the best athletes are heavy smokers and partiers.
Joe Rogan: "So you don't do strength and conditioning as far as like hitting tires with sledgehammers?"

Georges St-Pierre: "I never did it in my life. I remember I had a Muay Thai instructor from France, that I even brought on the reality show The Ultimate Fighter. The guy smoked, I don't know how many packs of cigarettes a day. He's always drinking alcohol. He's a real character, and he's completely out of shape, but when he spars with us in Muay Thai, he kicks everyone's ass. The reason is because he is more efficient than we are."
It is kind of funny; my first night in Montreal, and I am eating next to one of the few famous people I know from Montreal. This summer is on.
I look over and notice that the girl I am with is way more fly than his.
At the conclusion of a phenomenal meal (although not mind blowing, mind you), my girl and I roll to my crib so I can show her my apartment.
Swoop.
Michael Porfirio Mason – 1, Georges St-Pierre – 0.
Part II
It is July. It is Wednesday night. I decide to roll to Rosalie as it is dope on Wednesday's and I haven't been yet.
I have only been on Saturday, and I have an undefeated record there and have all the key people on Lock Down.
I roll in, Custom Suited Down, of course. The place is popping like corn.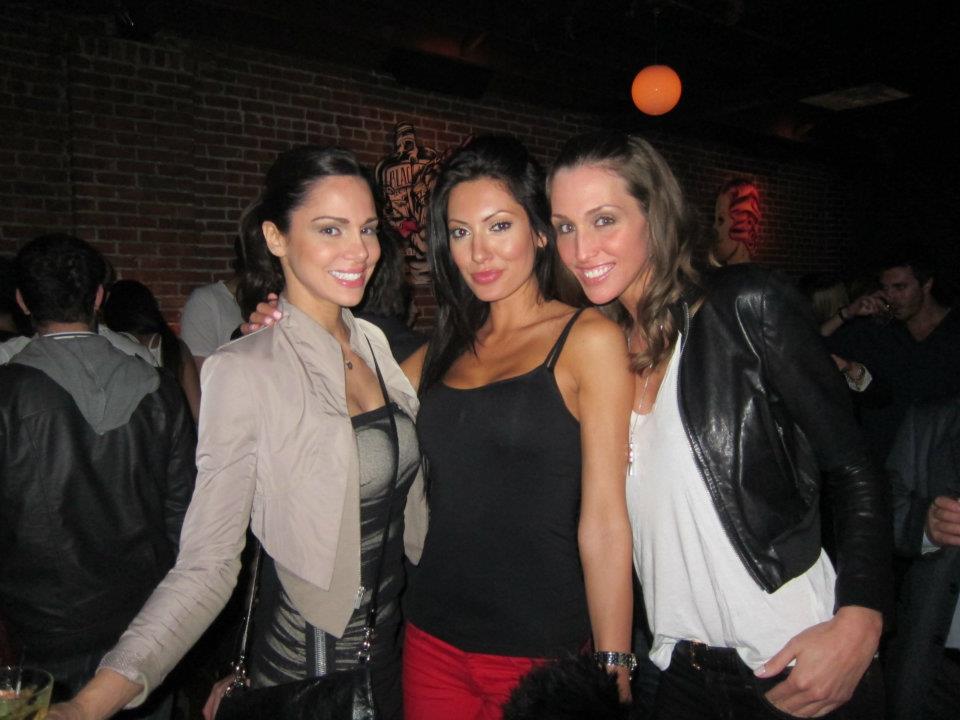 Mad fly French girls. And who do I see again? Georges St-Pierre.
The place is mad crowded though and it is tough to Post and Chop. Hell, it is kind of hard to get a drink.
I do heavy battle that night, but can't seem to swoop. Kind of strange. Maybe I am a little off my Game because I have been partying too much (not an excuse).
I actually take a little break and go for some Street Game, as Street Game is known to pay dividends in Montreal. (Not unlike buying and holding some AT&T stock).
When I walk back to Rosalie, I see Georges St-Pierre leaving with two girls. He gives me a "thumbs up".
Ouch.
I step back in Rosalie for a "Hail Mary" punch and miss. I get "timed out". I hate 3am last call on nights like these.
Georges St-Pierre – 1, Michael Porfirio Mason – 1.
I never saw Georges St-Pierre the rest of the summer.
So the record stands at 1-1.
The guy has mad heart and is a true International Playboy. Let's throw him in The G Manifesto Hall of Fame while we are at it.
You could "technically" give Georges St-Pierre the edge because in our first "bout" I won a clear cut unanimous decision. In the rematch, he pretty much TKO'd me.
Still, not bad all in all, to draw with Georges St-Pierre on his home turf.
The "rubber match" next summer. Stay tuned.
Hector 'Macho' Camacho RIP

The Rest is Up to You…
Michael Porfirio Mason
AKA The Peoples Champ
AKA GFK, Jr.
AKA The Sly, Slick and the Wicked
AKA The Voodoo Child
The Guide to Getting More out of Life
http://www.thegmanifesto.com
George "Rush" St. Pierre Highlights