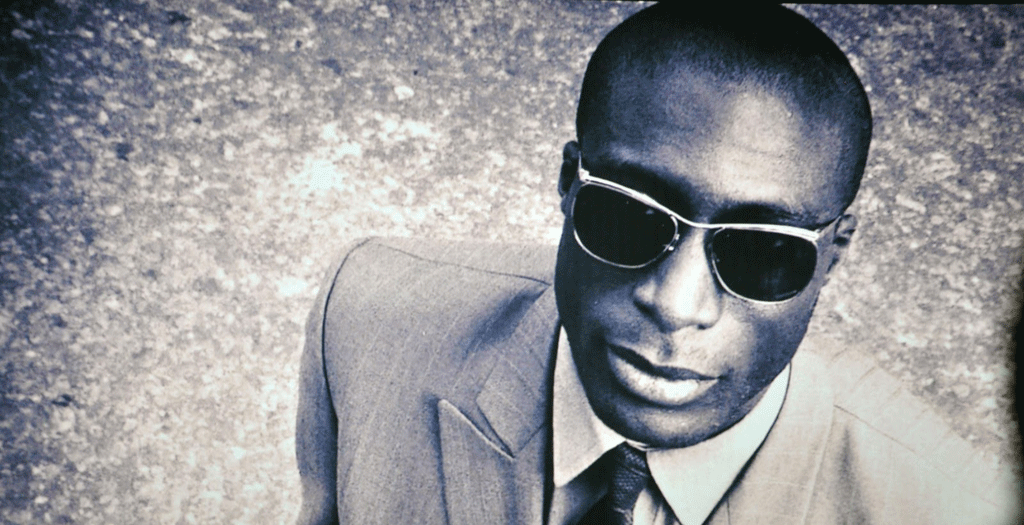 Ozwald Boateng: A Man's Story Documentary Film
He's survived bankruptcy, two marital breakdowns and a persistent habit of referring to himself in the third person: Ozwald Boateng remains a force to be reckoned with. The first black tailor on Savile Row and former creative director of Givenchy, Boateng this month releases A Man's Story, his 12-years-in-the-making film of his remarkable career. "I'm not nervous about the film, I'm excited – it's like the first time I sold a suit," he explains to GQ.com, sitting in an elegant café in London's Mayfair. "I was always the youngest one around. When I went to Paris for my first catwalk show I was always the kid. Now I'm 45 years old. I've got mileage in the tank." Here he explains how men should wear colour, why Giorgio Armani still inspires him and why everyone should follow the sartorial example of ageing rockers…
Confidence can sometimes be misconstrued as arrogance.
Shirt collars are very important to me. Putting a very soft shirt collar with a formal suit doesn't work for me at all.
The shoulder line is key on a bespoke suit. Once you have a strong understanding of that, the rest flows from there.
The idea of an ill-fitting suit is something I cannot register. If I register it once then it goes off and destroys! It starts interfering with the mainframe of my computer. It's like dust in the lens – you grow accustomed to the dust and it starts building up.
Dressing well on a budget is about what we call "strategic shopping". Spot what you like and then be first in the queue when the sale comes. Be patient enough to rummage through the rails. Sort your basics out and then save up for the key pieces. Make sure you always spend money on shoes though.
The most common style mistake men make? The guy who sits down with his buttons closed and doesn't know he has to relax the jacket. I understand that the harness of the jacket creates [a particular] shape but there are some rules. Release the button.
If your suit is not handmade, get the other elements really right. Make sure your shirt is pressed and has that sharpness of line. It demonstrates that you pay attention to the way you look.
Style is about consistency and not having just one great day or one great photograph. Paul Bettany always looks good. He's got a good presence about him. I haven't seen him slouch and it's easy to slouch.
'A Man's Story' Preview – Ozwald Boateng documentary film

Casino – that movie really sang for me. It was beautifully shot and you could feel the colours jump off the screen. They must have been in my store when they did that film! The suits were immaculate and there was real attention to detail about the clothes – when [De Niro's] sitting down he doesn't want to get his trousers creased. If you love what you wear, that's what you do.
The rulebook says for black tie it should be a black suit with a satin lapel. But there are lots of things you can do to make it different. I like to play with the traditional themes – it doesn't have to be black, so I've got my signature dark purple tux. It's a bit boring that the women have all the opportunity and the guys don't.
Click Here for Roosh's Day Bang: How To Casually Pick Up Girls During The Day
Click Here for The G Manifesto's Free Gentleman's Club Report
Ozwald Boateng – Why Style Matters
The Rest is Up to You…
Michael Porfirio Mason
AKA The Peoples Champ
AKA GFK, Jr.
AKA The Sly, Slick and the Wicked
AKA The Voodoo Child
The Guide to Getting More out of Life
http://www.thegmanifesto.com