Swooping Girls in a Down Market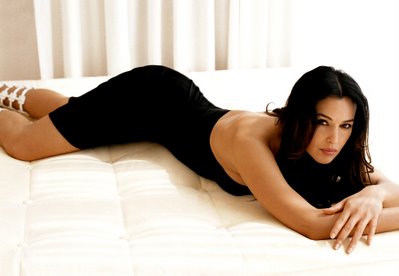 Swooping Girls in a Down Market
Click Here to Download The G Manifesto's Free Gentleman's Club Report (pdf)
Click Here 007 Lifestyle – Living Like James Bond!
It is no secret that the US economy sucks right now. All kinds of Indices of Leading Economic indicators are falling. Residential Real estate is in a tail spin (except the extremely high-end market). We are seeing sharp drops in building permits. Consumer Confidence is low coupled with the number of initial claims for unemployment insurance rising. Orders for Durable Goods has dropped (the Durable Goods report being one of my favorite indicators). Crude Oil prices are constantly testing its all time record high. We have a credit crunch. The Chinese are killing us (and teaming up with the Euros). So is the War. The dollar is weesh. The best Stocks are trading sideways, hell, even the Casino Stocks are taking a hit.
Really, the only way for the economy to pull out of this is some kind of Internet 2.0 miracle. Or, foreign investors with deep pockets recapitalize the U.S. financial sector, which is already happening. (The G Manifesto's Guide to The Top Ten ways to Make Money in a Down Economy coming soon…)
Whatever spin people want to put on it, and a lot of what you hear is politically motivated, the US Economy is getting "check hooked" like Ricky "The Hitman" Hatton in his fight with "Pretty Boy" Floyd.
(Side Note: Recently, I was at Bergdorf's in NYC buying some pocket squares and some fly rich girls from Madrid were treating the place like a bargain basement sale because the dollar is so weak. Anyways, I made plans with them to have some drinks at Jean-Georges later that night…worked out well…in case you wanted to know.)
Anyways, enough of that, what we really want to know is How to Swoop Girls in a down economy. The good thing, is you have come to the right place, as I cut my teeth as a baby G in a down economy. So, what I am saying is, I got moves for days. These G maneuvers are especially good for up-and-coming G's that might have their Sneaker Game straight but they Paper Game is lacking. Here are some:
Dive Bars
When you have a down economy, the high-end restaurants and nightclubs; that we have been putting up at a breakneck pace over the last few years, are not holding mad girls like they used to. Especially not on weekdays. I have done an unofficial case study and I have concluded that; when people have less money, people go to dive bars more. I just went to a dive bar the other night to test my theory and KO'ed it. I called it out before I went out, so I guess you could say I "Muhammad Ali'd" it. And believe it or not, I even went non-suited down.
(Side Note: In the plus column, the down economy has also lessened the number of "guy" out at night. Remember, even six months ago, when you walked into a restaurant you would see so many guys in multi-colored striped shirts you thought you were looking at an Ellsworth Kelly Painting? They are all gone now. The Nightlife World is literally Littered with the mangled Corpses of fake-players, just as I predicted it would.)
Part of the reason I went non-suited down was because I constantly have haters claiming things like, "That guy, Michael Mason, sure he can swoop girls at the high-end spots, but he can't swoop girls unless he is in a $4500 suit…" and garbage like that.
Haters so easily forget, that when I was an up-and-coming prototype G, I was hip-hop-skate-graffiti artist fresh to def every day, all day. Versatile. Plus, I got the fat nine skills in bowling beach breaks. On point, on the points. Even better on the Mexican reefs, high on reefer. And I was a sneaker head before sneaker heads existed.
So anyways, I rolled into this dive bar, that I haven't been to in like 8 years, and it has been taken over by hipsters more or less (dope dive bars have the tendency to be infiltrated by Hollywood hipsters nowadays. One of the reasons I haven't been in a while. Blame that on that stupid movie "Swingers".)
I was wearing a black and red Skeeem hooded sweatshirt, Tranquilo t-shirt (dopest clothing/ money laundering company ever), custom plaid slacks from my Italian tailor, and Muhammad Ali Adidas kicks. Kind of a Kanyeze-Ali-kickflip-beanflipper-fiendleaner-G steez with a New-school twist. If, you know what I mean.
Anyways, the competition in the Dive bar was so light it almost floated away like chronic smoke. Every girl in the spot was clocking me like the Swiss. I was dressed so fresh here, girls were looking at me like I was a young David Koresh here. And I was flipping new school Pimp Game, straight vicious, changing Missus names to "Delicious", even granting a few wishes.
Goose and Sodas at $5? It was like drinking for free. Swooped the flyest girl in the spot, silencing critics like Money Mayweather. So wat cha sayin'?
Retail- Boutique Move
A good Day move, especially for West Coast Beach towns, is to bump around the beach like Johnny "Bump City" Bumphus in a drop top mint condition '63 Cadillac. Roll up to a Beach sandwich shop, the kind with fly girls working there. You know the type of joint, the kind of place where every sandwich comes with Avocado or bean sprouts or some other healthy crap. Where, they got mad Acai smoothies. Order a sandwich, flash a big bankroll while paying for it and get the fly girls phone number that slapped it together for you.
Do Or Die-Po Pimp

Then slide the Lac, past the beach, cop a few more numbers from beach bunnies, say "What up" to the local heavies and then park the whip in front of a fresh girls clothing boutique (however, not an extremely high-end one where a Platinum Digger would shop). Even in a down economy, girls buy mad clothes on plastic. Post up in the Lac while eating the turkey-smoked cheddar-avocado sandwich and girls will sweat you coming in and out of the clothing boutique. Works every time.
Skate Board Moves
This is a great younger Prototype G move for the younger girl set (18-22 year olds). If you see a couple of fly girls kicking it, skate over near them and bust a sick trick. Something simple, like a kickflip or a stalefish air over a curb. Or a basic Varial. I used to bust a lot of Judo airs, Mute airs and Feeble Grinds in my day. Small Wheels and Baggy Jeans supreme. No need to get all Danny Way or my main man Sean Sheffey on it. Just bust a dope trick with style. Then introduce yourself. They will be down. Great opener. Also you can package this move with:
Sean Sheffey

Zig Zag Smoke
When I was a younger prototype G I used to twist Jays and puff wherever, whenever. I would play it like Sean Paul if you would gimme the light. The beach, the streets, the club, sitting on Dubs, didn't matter. I am talking smoking. And my last name isn't even Frazier. Nor is my first name Joe or Marvis.
More high-profile the better. I have done an unofficial case study and in down markets people puff more weed. So a classic move is to bust a slob air over a curb introduce yourself to the two fly girls and spark up a jay. They will introduce themselves to you. Word life.
Click Here to Download The G Manifesto's Free Gentleman's Club Report (pdf)
Click Here 007 Lifestyle – Living Like James Bond!
The Rest is up to you…
Michael Porfirio Mason
AKA The Peoples Champ
AKA The Game Doctor Spock
The Guide to Getting More Out of Life
http://www.thegmanifesto.com
Sean Sheffey- Virtual Reality 1993

Sean Sheffey – A Soldier's Story 1991

Meth vs Shef

LUPE FIASCO "KICK PUSH" W/INTRO

Ellsworth Kelly