Orange County's Top Bachelor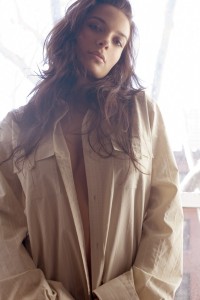 Orange County's Top Bachelor
Click Here for Zippo Lucky Ace High Polish Chrome Pocket Lighter
(Here is my Facebook, New Twitter and The G Manifesto Facebook Page)
I hate Orange County.
But that is neither Chronic Haze nor Rival's Graves.
Let me tell you a little story:
A few years ago, I knew a cat that was voted Orange County's Top Bachelor by the major weesh Orange Curtain publication. Cover shot, full color spread, article, you know, the works.
And truth be told, the guy had some Game. Smooth cat, strong swoop resume (albeit local), flipped bricks on the low, successful legitimate brick and mortar biz, fly crib in Newps, fat pocket etc.
But that is really the whole thing; just because someone has Game doesn't mean they can go up against your humble author. I have made a career out of treating even legit "players" like Manny Pacquiao treated Ricky "The Hitman" Hatton.
Anyways, unfortunately for Orange County's Top Bachelor, I didn't really like him.
One night I saw his main girl (fly, rich, smart, parents with cribs on Spyglass and Lido Isle etc) at a bar in CDM.
I Cold Swooped her cold.
Had a full relationship with the girl; first kiss, first swoop, argument, got back together, and break up, all taking place in under 6 hours.
G Manifesto Tip: Always collapse time frames.
The papers the next day read: Michael Porfirio Mason KO over Orange County's Top Bachelor.
Once Orange County's Top Bachelor found out I swooped his girl and twisted his wig, he tried talking trash about me. I approached him like a an old-school Gentleman. He backed down.
Now, I come from the streets, the underworld and the boxing world. So my question is this:
If I defeat Orange County's Top Bachelor, doesn't that make me Orange County's Top Bachelor?
Shouldn't that crappy publication come calling to me and throw me on the cover? (I would respectfully decline, of course.)
Either way, I have one more question for "players" that go against me:
Would you rather be cremated or buried?
Click Here for Zippo Lucky Ace High Polish Chrome Pocket Lighter
The Rest is Up to You…
Michael Porfirio Mason
AKA The Peoples Champ
AKA GFK, Jr.
AKA The Sly, Slick and the Wicked
AKA The Voodoo Child
The Guide to Getting More out of Life
http://www.thegmanifesto.com
SOS Band – No One's Gonna Love You