The Best Feeling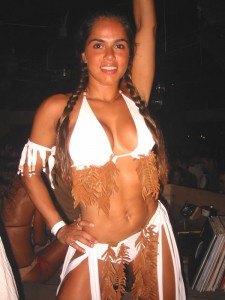 The Best Feeling
Click Here 007 Lifestyle – Living Like James Bond!
(Here is my Facebook, New Twitter and The G Manifesto Facebook Page)
When I was a young up and coming Proto-Type G, I used to think the best feeling was flying on beans and getting a blower from a young fly girl with pigtails at 5am after a rave.
Then I thought the best feeling was kicking back, suited down at Parasol Up at Wynn sipping on Spanish Red, grit in hand and seeing that Exotic from the Spearmint Rhino round the corner after her shift for a meet up at 4am.
I also used to think that hitting a trifecta at Del Mar, getting measured for a Custom Suit, pulling off a Standover job, or Entering the Dragon was the best feeling.
What do I think is the best feeling now?
Booking a flight.
Once I book a flight, the whole world takes on a rosy hue of unlimited success.
Since I just booked one to Spain for a month or more, you could say I am doing much better than fine.
I still have adoration for the fly pigtail girl while on beans thing though. Where are the girls with the pigtails at these days?
Click Here 007 Lifestyle – Living Like James Bond!
The Rest is Up to You…
Michael Porfirio Mason
AKA The Peoples Champ
AKA GFK, Jr.
AKA The Sly, Slick and the Wicked
AKA The Voodoo Child
The Guide to Getting More out of Life
http://www.thegmanifesto.com
Freeway Ft. Young Chris – Everything's Gonna Be Alright