The Del Mar Racetrack: Swooping The Top Tier Girls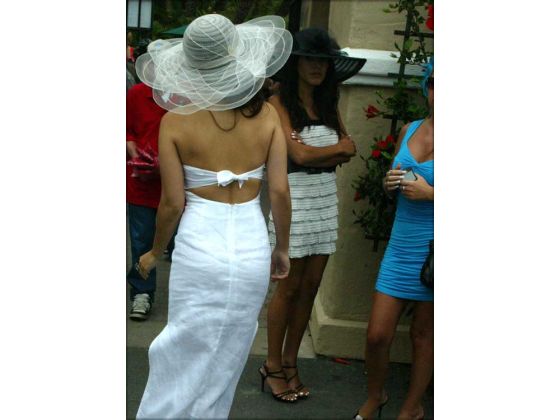 The Del Mar Racetrack: Swooping The Top Tier Girls
2 days, 3 hours, and 50 minutes to first post.
(Check the archives for more Data Sheets on The Del Mar Racetrack)
One of the great things about The Del Mar Racetrack in Summertime is you really get some top tier girls rolling through. I am talking Hollywood Actresses, Models, and Playboy girls (ok, not exactly "top tier", but you get my point).
Here is a move I use to swoop them:
When you spot a insanely fly girl in The Del Mar Turf Club, chances are, there are going to be other playboys trying to swoop her.
Let them make their move. The Del Mar Racetrack is just as much a Stamina competition as a Game competition.
And since it is a "closed environment" you can bide your time and wait. (This tactic also works at other "closed environments" ie weddings).
However, what I will do, is step in strong make and introduction, and cut out. I spot them from afar and play The Deerhunter.
Then I let the other Playboys blow their bankroll and lose steam.
When the time is right, at approximately the fifth race, I will then make my move again.
Since she already knows who you are, you will seem like a breath of fresh air. I then isolate her and roll around the spot, introducing her to the heavies ie The Shark, Pitino, the cat who runs the show at Flemington Racecourse in Melbourne, Beyer, and other assorted characters.
A cigarette on the balcony, and it is time to close the show. And when you close the show, do it like Sugar Ray Leonard did against Tommy "The Hitman" Hearns:
Essentailly, what you want to do when you swoop The Top Tier Girls at The Del Mar Racetrack is be the "boxer" in the early rounds and change to the "puncher" in the later rounds. Like Sugar Ray. And I am not talking about that crappy band from Orange County either.
Make sense?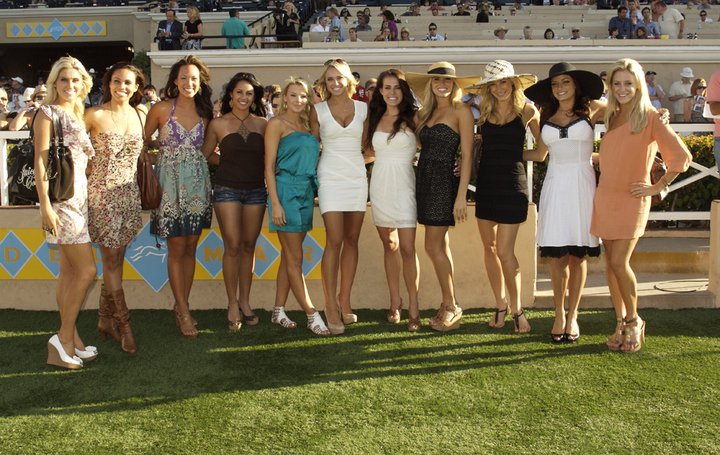 Side note on The Del Mar Racetrack:
It is widely accepted that I have been the No.1 Playboy at The Del Mar Racetrack over the last ten years. (Something like The Celtics in the 60's. I am mildly surprised that Sports Illustrated hasn't covered this).
Doubt me? Just walk up to whoever you think is the top playboy there and ask him, "Who is the top Playboy at The Del Mar Racetrack?"
Nine times out of ten, the answer you will get is, "Michael Mason, with out a doubt."
But that is neither here nor there.
However, this summer I will not be making an apperance. I have decided to trade The Del Mar Racetrack for the Topless Beaches of Spain this summer.
I have settled nicely into a routine of waking up late, surfing, chilling with fly 21 year old topless girls, having them cook me a Spanish lunch, swooping and napping.
Decent.
The Down Economy has hurt The Del Mar Racetrack. And I don't like where they are going with the non-smoking thing either.
Essentially, I am pulling a "Lennox Lewis" and I am surrendering my belt.
So if you want that No.1 spot, its open.
Click Here for The G Manifesto's Free Gentleman's Club Report
Click Here 007 Lifestyle – Living Like James Bond!
The Rest is Up to You…
Michael Porfirio Mason
AKA The Peoples Champ
AKA GFK, Jr.
AKA The Sly, Slick and the Wicked
AKA The Voodoo Child
The Guide to Getting More out of Life
http://www.thegmanifesto.com
Clipse – Nightmares