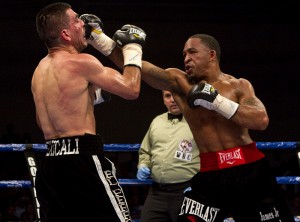 Swooping and Boxing: Closing The Show
One of the biggest mistakes you will see in the Boxing World and the Swooping World is that people don't close the show properly when they have their opponent "hurt".
Anyone who watched last nights epic battle between James Kirkland (30-1, 27 KOs) and Alfredo Angulo (20-2-1, 17 KOs) knows this is the case.
In case you blew it and missed it, Angulo dropped Kirkland in the first, and then got a little over anxious and punched himself out. He was then dropped at the end of the round and never recovered and was stopped in a sixth-round TKO victory for Kirkland. (Side note: This fight is an easy candidate for The G Manifesto's Fight of The Year honors).
Watch the first round below:

Click Here for PT: The Perpetual Traveler
What Angulo should have done different is after he dropped Kirkland, he should have gone back to boxing and methodically destroyed Kirkland. He should have gone back to the jab and worked the body and waited for openings for the right hand and left hooks.
Hindsight is 20-20, easier said than done and all that.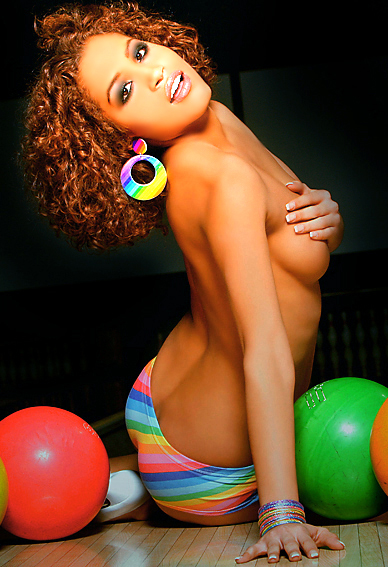 However, you will see players all up in the Game make the same mistakes when swooping fly girls.
Many times you will see players "stun" a girl with a good line, or good Game, or a fresh Custom Suit/Pocket Square combo then overanxiously go for the close prematurely.
And then un-spool the deal.
What you should always do when you "stun" a girl early, is go back to your Game and methodically break her down.
Do this and you should see your swoop numbers rise up accordingly.
Click Here for Zippo Lighter Armor Brushed Sterling Silver
Say what you will about Oscar De La Hoya but he knew how to close the show (even though Ike Quartey mathematically won the fight):
And Sugar Ray Leonard knew how to close the show:
The Rest is Up to You…
Michael Porfirio Mason
AKA The Peoples Champ
AKA GFK, Jr.
AKA The Sly, Slick and the Wicked
AKA The Voodoo Child
The Guide to Getting More out of Life
http://www.thegmanifesto.com
Eminem definitely knows how to close the show:
Shady 2.0 Cypher (Yelawolf, Joe Budden, Crooked I, Joell Ortiz, Royce Da 5'9″ & Eminem) BET

Yelawolf – When the weakest link in the crew is a muthafucka that still spits better than 90% of niggas in rap…you kno you got a serious roster my nigga. Son jus gettin this session started for his mans n he already put holes in the beat nahmean. (8)

Joe Budden – Budden took the laid back approach on this one…but even when son is jus ridin in cruise control he still slaps the beat around like it aint even a problem for him. He starts goin harder in the second half tho…which is the shit I preferred yo. (8.5)

Crooked I – Son came for blood. He had the beat in a headlock for pretty much his whole verse yo. "Before you die you should do the Jada n leave a Will"…nice one b. Crook blacked out on this shit. (9)

Joell Ortiz – Wasnt crazy bout sons punchlines…n he had that one corny reference to old ass shit like Eddie Murphy n prostitutes or whatever. But son kept his part entertainin nahmean. Plus his shit was jokes. (8)

Royce Da 5'9″ – "Hi Rihanna"…you already kno. This is emceeing son. Not even his best shit n he still tore the beat in half yo. If only Em wasnt bout to go in… (9.5)

Eminem – Theres two versions of Em…the one that kinda whines bout shit too much n be soundin like a damn drama queen on his joints namsayin….n then theres that beast ass muthafucka that straight up eats beats n spits out the bones…the one that breathes fire on mics n causes niggas to give up on rap n go get jobs at Target. The dude who murders Jay-Z on his own shit. That snow nigga who jus so happen to rhyme wit the sharpest flow in the history of rap. That dude. Imma tell you like this par…the drama queen aint show up to this shit yo. At all son. The thing is tho….ALL these niggas musta known son was gon be takin part n they was still jus sleepwalkin thru they shit anyways. Ayo if Im participatin in this shit n they tell me "oh yeah…by the way son….Marshall Mathers is gon be doin this shit too" Imma lose sleep perfectin my shit b. Namsayin Im not comin to the BET studios wit that Skillz bullshit son. Word is bond. Imma be hungry. So lord…explain to me how the muthafucka wit the most successful career, the most doe, n the most respect came thru n had the most hunger STILL. Thats what Im talmbout son. (10)

Shout outs to the whole Shady team… See these dudes kno how to end they verses on a high note too…not on some slip out the door shit. But on some AIGHT IM GOIN NOW *door slam* shit. Word.
Aight peace