Phone Game Broken Down to The Organic Compound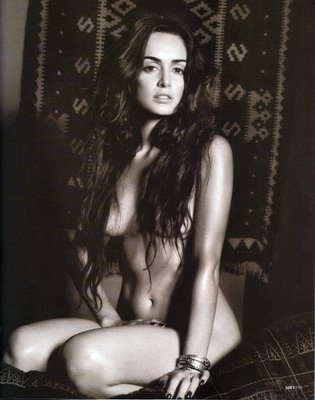 Phone Game Broken Down to The Organic Compound
Undisclosed Location, South America –
As we all know, Phone Game is just like the Prodigal Son and has returned. Now it's stronger than ever.
Many people ask me how I bust out my Phone Game on fly girls that I have Number Crunched.
Here is Phone Game Broken Down:
1. Smile on The Phone. Girls can hear it.
2. Two Ears one Mouth – use them in that ratio
3. Speak in a Statement-Statement-Question format. Examples:
"Yeah, I travel a lot." (Statement)
"In fact, I just got back from Bogotá, Colombia where I was doing some import-exports." (Statement)
"What are your thoughts on meeting me tonight at that new sushi spot I got on lock down, shooting down some cold clear sake, some Toro slabs, some Kobe beef wrapped Uni (off menu of course), some Yebisu (ヱビス) and some Beeks?" (Question)
Or
"Yeah, I probably was the sharpest dressed cat where we met." (Statement)
"I typically dress mad sharp." (Statement)
"Why don't you throw on a dress and some high heels and meet me down at my friends lounge at 10pm tonight?" (Question)
4. Stand up and Pace when you talk with fly girls. "Motion Creates Emotion", is what the Old-School G's used to say.
5. Smoke Cigarettes. It will spark your brain synapses and get that "gravelly" voice going that will give girls multiples just by the tone of your voice in the vocal booth.
6. When girls ask what you are doing, always say "Just kicking back outside having a glass of wine, you?" This one works even better during work hours. (Advanced tip: actually drink a glass of wine on the outers when you are speaking with fly girl.).
7. Make the call outdoors. Fresh air is always good.
8. When you are talking, look at your reflection in a mirror or window. Seeing the work your tailor did on your Custom Suit will keep you positive. Also, what can be better to lift your mood than looking at yourself?
9. Hit The Six Elements of Picking Up Girls: Sizzle, Control, Rapport, Trust, Urgency and Greed.
10. Use "take-aways". (Advanced tip: use inverted, reverse, double "take-aways". Sometimes just for style points).
11. Use "tie-downs".
12. Close Hard and Set the meeting. And swoop.
Click Here for The G Manifesto's Free Gentleman's Club Report
Click Here 007 Lifestyle – Living Like James Bond!
The Rest is Up to You…
Michael Porfirio Mason
AKA The Peoples Champ
AKA GFK, Jr.
AKA The Sly, Slick and the Wicked
AKA The Voodoo Child
The Guide to Getting More out of Life
http://www.thegmanifesto.com
Debra Laws – Very Special