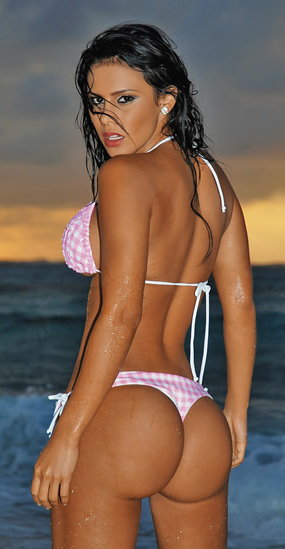 The Best Nightclubs in Bogotá Colombia
Bogotá, Colombia-
Anyone who reads The G Manifesto knows I don't get impressed easily by modern day nightlife in general or modern day nightclubs in particular. Especially in America which has been on a heavy downward slide (in fact, if I was the owner of even some of the best American nightclubs I would commit suicide because of the pathetic product they are serving up). In Bogotá however there are a couple of places that impressed the hell out of me:
Andres Carne de Res
The New York Times called Andres Carne de Res "profound, spellbinding, beautiful, tumultuous, confusing and fattening all at once". I am not sure about the "fattening" part, but it's a pretty accurate description. Andres Carne de Res does that thing that seems to be impossible to do in America: combining a great restaurant with a great nightclub. Even more amazing is that is does both at the same time.
Here is how the place breaks down:
– Five or Six floors with a couple of "half floors"
– holds 1200 people ( I did some math in my gulliver and the place is clocking un-Godly dough)
– Way more girls than guys
– Insane meat grinds
– Great Service (It is incredible that this place even functions with all the mayhem and food service, but it does)
– Open super late
– Mindblowing energy levels
– Performace art
– Everyone, and I mean everyone is dancing non-stop
Fly girls, steaks served at all hours, crazy dancing? I think I found heaven on Earth.
(Side note: the original is outside the city in Chia. I didn't go, but it is supposed to hold 3000 people. I can only imagine how dope that place is.)
Salto del Angel
Kind of similar to Andres Carne de Res only smaller and the food isn't quite as good.
Insane Vibe, dancing and fly girls though.
Your life wouldn't be complete without at least 20 nights in each of these places.
And swooping mass amounts of fly Colombianas while you are at it.
My life is complete, Oh my brothers.
How to make $729k Buying & Selling Websites – Extreme Website Flipping
Click Here for Forex Ambush 2.0 – 100% Accurate Forex Signals
The Rest is Up to You…
Michael Porfirio Mason
AKA The Peoples Champ
AKA GFK, Jr.
AKA The Sly, Slick and the Wicked
AKA The Voodoo Child
The Guide to Getting More out of Life
http://www.thegmanifesto.com
Plan B – Si No Le Contesto