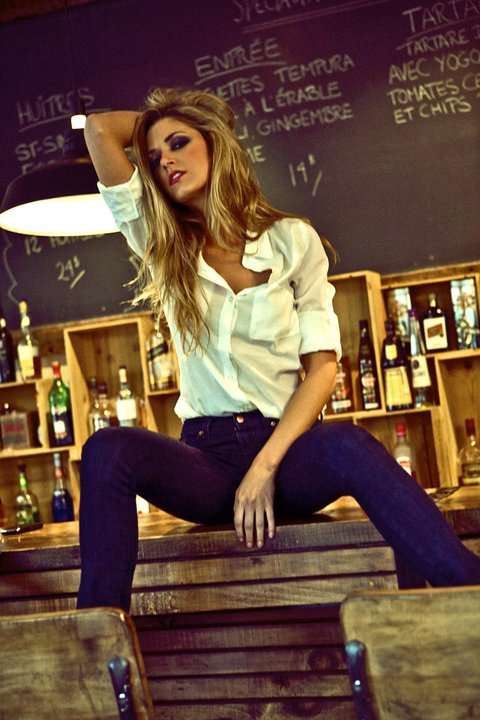 Montreal: A Case of Mistaken Identity Part I
As you all know, I was recently in Montreal.
I really loved the place, and Montreal holds a significant place in my future.
However, when I was there, a curious thing happened:
The first night I rolled out, Custom Suited Down, Going for Dolo, I stepped into Cavalli for a cocktails and a little grind session.
The fly bartender girl greeted me with a huge smile and a "Hello again! Great to see you, how have you been?"
Which kind of seemed strange, but I didn't think much of it, beyond the fact that people in Montreal as nice as hell.
Then a little later, when I went outside for a cancer stick, I started talking to a fly Russian girl who was also smoking.
We rapped out a while, and she asked me my name.
"Michael Mason", I answered.
She replied, "Oh yeah, we have met before." and showed her dental work.
I was positive we had never met before, but I didn't really correct her either.
This kind of stuff continued to happen at least once or twice a night throughout my stay in Montreal.
Upon refection on my plane ride out of Montreal, I can only deduce one thing:
There has to be some extremely handsome, charming, dashing, sharped dressed cat in Montreal who happens to look exactly like me rolling around there.
I am guessing he has to be a club promoter or some other "man about town" by the way everyone seemed to know "him".
Strange.
But I guess that is just another reason to like Montreal.
Click Here for Roosh's Day Bang: How To Casually Pick Up Girls During The Day
Click Here for The G Manifesto's Free Gentleman's Club Report
The Rest is Up to You…
Michael Porfirio Mason
AKA The Peoples Champ
AKA GFK, Jr.
AKA The Sly, Slick and the Wicked
AKA The Voodoo Child
The Guide to Getting More out of Life
http://www.thegmanifesto.com
Yuna – Someone Out of Town