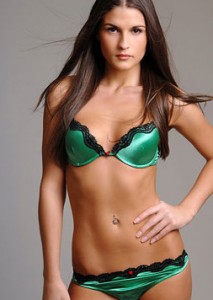 George Best: Old-School Irish G
Click Here 007 Lifestyle – Living Like James Bond!
(Here is my Facebook, New Twitter and The G Manifesto Facebook Page)
George Best – Genius, Maverick, Legend
George Best is known as one of the most naturally gifted footballers of all time. In Northern Ireland (conicidentally, the same place my Father and Grandfather are from, Belfast), they even say "Maradona good; Pelé better; George Best." And Danny Blanchflower said, "He has ice in his veins, warmth in his heart and timing and balance in his feet."
But his achevements on the football pitch aren't what make him a member of The G Manifesto Hall of Fame, its his achievements in partying and swooping fly girls.
Best always lived an extravagant lifestyle. And like all great athletes and Playboys, smoked cigarettes. When asked later what happened to the money he had earned in his career, Best replied: "I spent a lot of money on booze, birds and fast cars. The rest I just squandered."
His love of booze and the International Playboy lifestyle eventually caught up with him, but he still plugged away until age 59.
And like many Irishmen, Best was also a master of word play:
He cannot kick with his left foot, he cannot head a ball, he cannot tackle and he doesn't score many goals. Apart from that he's all right.
— (his assesment of Manchester United's David Beckham)
I've stopped drinking, but only while I'm asleep.
In 1969 I gave up women and alcohol – it was the worst 20 minutes of my life.
I might go to Alcoholics Anonymous, but I think it would be difficult for me to remain anonymous.
People always say I shouldn't be burning the candle at both ends. Maybe they haven't got a big enough candle.
It's a pleasure to be standing here. It's a pleasure to be standing up. (On being made Footballer of the Century, 1999)
Because I saw an advert on the side of a London bus inviting me to "Drink Canada Dry" (On going to play for Vancouver Whitecaps)
They say I slept with seven Miss Worlds. I didn't. It was only four. I didn't turn up for the other three.
Reporter Sue Mott, taking Best's mobile phone number: "God, do you realise half the women in the world would pay good money to get that number?"
Best: "Half the women in the world have got it."
And my personal favorite:
I used to go missing a lot…Miss Canada, Miss United Kingdom, Miss World.
True G.
George Best – The Belfast Boy

George Best – Genius, Maverick, Legend
The Rest is Up to You…
Michael Porfirio Mason
AKA The Peoples Champ
AKA GFK, Jr.
AKA The Sly, Slick and the Wicked
AKA The Voodoo Child
The Guide to Getting More out of Life
http://www.thegmanifesto.com
Simply the best – George Best

Ordinary world- Duran Duran