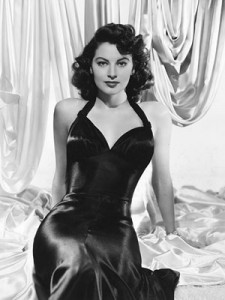 Old-School G Move Week: Give Back to The People
Click Here 007 Lifestyle – Living Like James Bond!
(Here is my Facebook, New Twitter and The G Manifesto Facebook Page)
In the past we have done "Cigarette Week": Dallas Winston: Strike Anywhere Match Move, A Classic: Double Cigarette Light Move and Cigarette Week: Guess who smokes?.
This week we will do "Old-School G Move Week".
I always try to Give back to The People. From small, humble gestures around Christmas time, to handing out Turkeys to the less fortunate during Thanksgiving. And I always do these things Custom Suited Down while smoking grits. For Style points, of course.
Whenever you give back to The People, you should never expect anything in return. You should do it because it is the right thing to do.
If you give, without expecting anything in return, a curious thing happens: You become more G.
Every Pick Up Artist out there is always spouting the next new Game Theory or Technique on How to Pick up girls.
You want to know how to swoop girls on the real?
Give back.
It will help make you the best person you can be. And that person swoops mad fly girls.
"While you've been reading this three Haitians have died under heaped-up stone unrescued and an AIG executive has earned two hundred dollars for helping wreck the world economy, and he'll earn three thousand more in the next hour while twenty more Haitians die."
In light of the earthquake in Haiti, now is good time to start giving, if you haven't already.
Click Here to give to Haiti through The Red Cross
The only thing George Bush has ever said that makes any sense:
Click Here 007 Lifestyle – Living Like James Bond!
Good reads:
3 Ways To Be An Unconventional Giver: What Jesus, Ghandi and Spiderman Knew
The Karmic Capitalist: Should I Wait Until I'm Rich to Give Back?
The Rest is Up to You…
Michael Porfirio Mason
AKA The Peoples Champ
AKA GFK, Jr.
AKA The Sly, Slick and the Wicked
AKA The Voodoo Child
The Guide to Getting More out of Life
http://www.thegmanifesto.com
The Five Stairsteps performing "O-o-h Child" on Soul Train