The G VS The Pickup Artists II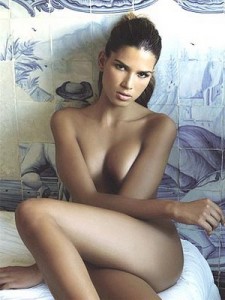 The G VS The Pickup Artists II
The Pick up Artist phenomenon has gathered tons of speed over the last few years. Ever since "The Game" by Neil Strauss came out, every guy who never had success with girls, are now hitting up Nightclubs from Sunset Strip to Miami Beach spitting Game.
Personally, I love it. I think it is great that "regular guys" are learning The Game. Like I have mentioned before, it's a Modern day "Revenge of the Nerds". And I think that most Pick up Artist Theory can be very effective when used properly. Furthermore, I can't really say enough about the Theories of Social Dynamics that the Pick up Artist have come up with.
But, there are some very distinct differences between The G and The Pick up Artists. This is not a diss in any way specifically to The Pick up Artists and the Pick up Artist community in general. I personally have met many prominent Pick up Artists and they always seemed like cool cats. But, I wanted to make the difference between G's and Pick up Artists as clear as an un-muddied lake, as clear as an Azure sky in deepest summer.
So let's get things nice and sparkling clear:
Style (and I don't mean the guy who wrote "The Game" either.)
Pick up Artists: Ridiculous Fuzzy top hats, suspect designer jeans, Christian Audigier Shirts, Smet (or whatever is the "party shirt" de jour). Store bought trendy crap. Contrived "rebel" look purchased from corporations using sweat shop, third world, child labor. Wristbands and other wack jewelry. The Mall.
The G: Expensive, Sinister, Hand tailored Custom English or Italian tailored suits. Saville Row. Milan. Naples. Rome. Etro. Gucci loafers. Jermyn Street for custom shoes. Dunhill Lighters. Ozwald Boateng. Brioni. The Height of G Fashion. G's dress like how men are supposed to dress. My Grandfather always told me; "Style and Taste are for men. Trends and Fashion are for the ladies." G's stick with Style and Taste.
Game
Pick up Artists: Solid foundational stuff but much too unnatural and studied. Canned routines. Demonstrations of higher value. Negs. Approaches "sets" and picks up on girls. Local.
The G: Natural. Unscripted. Smooth as silk. Girls pick up on G's because they feel the higher value. International.
Target Girls
Pick up Artists: Ex-sorority middle America. Status Quo. Girls who look ok now, but have bad genetics. Girls Gone Wild.
The G: Model Girls. Extremely wealthy high-society girls. Daughters of CEO's of The Fortune 500. International girls. Exotic Dancers. Sophistos. Daughters of Crime Bosses. Nightlife Princesses. Playboy Playmates (just to balance it out).
Background
Pick up Artists: Never successful with girls prior to studying The Game. Suburbia. Places you have never heard of or places you would never go in your right mind.
The G: Has Swooped girls from the cradle. Urban environments, stunning beaches with water the color of Curacao liqueur, worlds best cities, and places you want to spend the rest of your life in.
(Click here for Tafari's Guest Manifesto: Pick Up Artists vs. The G)
Party pics
Pick up Artists: Can't get enough of getting in nightclub "Party Pics" that are put on crappy websites.
The G: Avoids all cameras. (Unless its pictures with Liberal Politicians, Civil Rights Leaders, or Muhammad Ali. And you have all copies.)
Soundtrack to life
Pick up Artists: Not sure. Crappy Pop? Emo? (whatever that is.) Goggly Gogol? Johnny Zhivago? The Heaven Seventeen?
The G: Curtis Mayfield. Issac Hayes. Mid-nineties "Golden Age" NYC Hip-Hop. Jazz. Soul. Blues. Frank. The glorious 9th by Ludwig Van. Angel trumpets and Devil trombones.
Drinking
Pick up Artists: Preach a no drinking policy when picking up on girls. But I am sure gets plenty of Bottle Service.
The G: Top shelf booze. Clean Vodkas with soda and a lime. Big Reds. Spicy Zins. Absinthe. (Cuidado with the Absinthe). Cold Sake. Moloko-Plus. Vellocet or Synthemesc or Drencrom. Whatever is the national drink of whatever country you are currently peeling girls in.
Heros
Pick up Artists: Mystery, Neil Strauss, Mehow, etc.
The G: Our Mothers. Our Fathers. Our Godfathers. Our Grandparents. Revolutionaries. Bugsy Siegel.
Occupation
Pick up Artists: Who knows? Accountants? Office workers? Regular guy jobs?
The G: Heistmen. Standover men. Clockers. Leveraged Buyouts. High Finance. "Gray Market" Commerce. Developing. Import-Exports. International Business. Submarine brokering (serious, I know this Russian cat on the Sub-flipping tip. Tells me is pretty lucrative too.) Impeccable Hustles. Mansized Crasts for the big, big, big money.
Smoking
Pick up Artists: Non-smokers.
The G: Chain smokers. First rate cigars. Chronic sometimes. G-13. Lebanese Blond.
Slang
Pick up Artists: Acronyms. "Stacking". "Peacocking", IOI's "Sargeing" Etc.
The G: Language colored by many travels. Argot of the street. Lexicon of the true Game.
"Wings"
Pick up Artists: Loves to roll with a "wingman".
The G: "Wingman" not in the G's vocabulary. Too "Top Gun" (gayest movie of all time). Goes for Dolo. Or with a G Manifesto Certified Running Partner.
Drugs
Pick up Artists: Probably against.
The G: Never uses drugs to inebriate girls, and considers doing so, a horrible crime. Takes drugs himself, if the situation absolutely calls for it.
Street Cred
Pick up Artists: None.
The G: Thorough in every Borough, and double all across the Bubble.
CASH
Pick up Artists: Swears on never buying girls drinks, paying for dinners or spending money on girls.
The G: Has class and has connections to the old-school, so in the right moments buys deserving girls drinks. Is CASH rich, so paying for a dinner doesn't hurt Bankroll. Loves haute cuisine and realizes it doesn't hurt to have a beautiful girl next to you while wacking down some Jamon Iberico, cold Albariño and imported cheeses. Understands that having a beautiful girl in tow will only get The G better service, comped meals and more props next time he rolls to the spot.
Which brings us to the main difference between the philosophy of the Pick up Artists and The G Manifesto:
Pick up Artist Theory helps you pick up girls, The G Manifesto is The Guide to Getting More out of Life.
A higher level of The Game, if you will.
Sure, swooping girls is 99% of life, but I want the freshest, most marbled cuts of Toro too.
Winner and still Undisputed Champion…The G Manifesto, by Second Round KO (only because we carried them a round).
The Rest is Up to You…..
Michael Porfirio Mason
AKA The Peoples Champ
AKA The Seventh Letter
The Guide to Getting More out of Life
http://www.thegmanifesto.com
Canibus – Second Round KO

Curtis Mayfield – Superfly Live

Curtis Mayfield – Pusherman