Outlook for 2008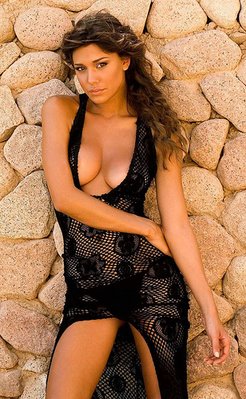 Outlook for 2008
The G Manifesto's Outlook for 2008:
"Prediction is very difficult, especially if it's about the future."- Danish Physicist, Niels Bohr.
Bottle Service. Ever since I dissed bottle service on wax in: Bottle Service: America's Nightlife Nightmare there has been a slowing of bottle service (I am not taking credit for Bottle Service's demise, I just think most G's are sick of it). Don't expected a death of bottle service in 2008 (nightclub owners still need to recoup increasing rents as well as escalating insurance costs), but expect the slowing trend to continue. Short bottle service in '08.
Drugs. Expect more of the same. No new drugs. This decade's Nightlife is in bad need of the new Ecstasy. And by "bad need", I mean like a person who has been stabbed 20 times with a shank is in bad need of some pressure, some gauze and a blood transfusion.
Nightclubs. The trend of extravagant nightclubs will continue as long as guys have enough dough to write big ego checks to become a part owner. But, dough isn't getting baked right now in many parts of the country, so this will affect the openings of the big clubs. We won't see as many new big clubs as we have seen in the last three years.
The Multi-colored Striped Shirt. Like the "Shiny Club Shirt" before it, The Multi-colored Striped Shirt is finally dead. The most clichéd article of nightlife clothing this decade has gasped its last breaths of air as 2007 came to a close. I have personally waged a campaign of War against the Striped Shirt (and Striped Shirt Guy) for the last 5 years. I don't have to tell you that this was a satisfying victory. For The People.
Sushi Joints. We will see some of the "nightlife scratch" to continue to be funneled into high-end sushi joints in 2008. And we will continue to see an increase of Sushi spot/nightclub fusion joints. Sushi has really emerged as one of the best ways of social eating (and of course, high-end tapas style restaurants and bouchons).
Pick up Artists. The Pick up Artist phenomenon will only grow stronger in 2008. It is like this decade's version of "Revenge of the Nerds". Personally, I love it. More power to them. (Keep in mind there is a distinct difference between The G's and The Pickup Artists.) The Pickup Artists will have to continue to mutate their Game since many of the older routines are becoming well known (RIP "The Cube"). But their principles on Game will be as relevant as ever.
Emo. I still really don't know what "Emo" is.
Affliction Shirts. The Striped Shirt Guy has partially transformed into the Affliction Shirt Guy. I really hope the Affliction Shirt thing keeps lasting. I mean, how hard can it be competing with guys who look like they are walking around with puke on their shirts?
Jay-Z – I Know (Live Performance) -American Gangster

Classic Architecture. Intelligent Club owners, hoteliers, and restaurateurs will get away from the tired modern architecture and go more classic. More French bordello style. More classic-decadent.
Boxing. Don't expect to see as exciting a year as we had in '07, but it will still be a solid year. Bernard Hopkins VS Joe Calzaghe, Roy Jones VS Tito Trinidad, Kelly Pavlik VS Jermaine Taylor II are already on the docket. I wouldn't be surprised if Oscar de la Hoya showed up again to fight Ricky Hatton. I also wouldn't be shocked if Floyd Mayweather Jr. stepped in with Miguel Cotto before '08 closes. Boxing is far from dead.
Restaurant as Theatre. The "Gimmicky" restaurant has ran its course. Restaurants are going to have to be more focused on good food and good service to do well in '08 and beyond. Kobe Beef focused joints…out. Caviar Bars…out.
Latin American Politics. Ecuador, Bolivia and Venezuela unstable; potentially Paraguay and Nicaragua also. Mexico, Brazil, Chile consolidating stronger. Central America and The Caribbean, transitional. The Girls in all Latin countries consolidating more fly. Go long Latina Girls in '08 (so to speak).
Nore ft Nina Sky, Daddy yankee – Oye Mi Canto

Suits. Suits are going to be all about luxurious and exceptional fabrics. And immaculate cuts.
Tightening of Funds. There is going to be a severe tightening of funds in '08. If we get $4 a gallon gas, expect to see a slowdown in Nightlife in general. Dust off your '70's siphons. Personally, I don't care either way, at $4 a gallon gas, girls will only be easier to swoop on for G's with CASH.
Lounges and restaurants. We will see an increase on Lounge/restaurants with good boutique food from small organic farms and DJ's to become more relevant with the demise of bottle service.
Stricter door policy. The top clubs will implement a stricter door policy to stay relevant. No more buying your way in…corporate guy.
Sport Coat and Jeans. The "I am dressed up but still casual" style of dressing will persist like a bad flu. What was once the fashion go-to move for the stand-up comedian set, is now worn by "cool guys out on the town" on both coasts. This has really become Game's equivalent of the bad toupee.
'80's Boots. Girls are going to continue to wear '80's style boots in '08. Yeah, I know girls have been busting this style in NYC for the last few years, but it is spreading on the West Coast like a bad case of poison ivy (and I don't mean that fly Exotic Dancer I know from the Spearmint Rhino in Las Vegas named "Poison", real name Rachel, either). A shame too; I have always been partial to girls in skirts and high heels. Either way, I have peeled off my fair share of '80's boots off fly girls in the last few years. And I plan on continuing to do so.
EPMD-So Whatcha Sayin

Change. The only constant. We will either have the first female President of the United States or the first African-American President of the United States. Both are a good thing.
Mortgage Brokers. Dead. RIP. Toe tagged. Bodied. Never much a factor anyway. By next decade most of the ones buying bottles in '05 won't be in The Game anyway. A famous Pimp once told me "5 years is a good career for an average Pimp". The same is true for a Nightlife Playboy. Obviously, I am way better than your average.
G's on the Rise. Expect to see more high-dollar International heists in 2008 (Criminality in the Luxury Sector). Also, expect to see G's continuing to be the most dominant force in The Game. War has been declared on Celebrities, actors, pro athletes and musicians. No one gets a free pass in '08.
2008, time to set it straight. Know what I am saying, and there is no Half stepping. Word. I'm ready.
Are you?
The Rest is Up to You…
Michael Porfirio Mason
AKA The Peoples Champ
AKA The Seventh Letter
The Guide to Getting More out of Life
http://www.thegmanifesto.com
(Want to see something in The G Manifesto? Send suggestions to thegmanifesto@yahoo.com)
Big Daddy Kane – Smooth Operator

Mobb Deep – Backwards

Leopard takes down 2 Wildebeest