Why you shouldn't Valet Park your Car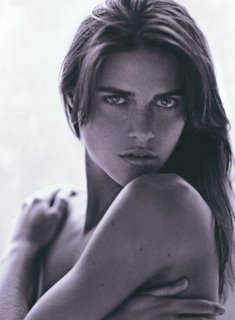 Why you shouldn't Valet Park your Car
This week we are going to address an email that was sent to The G Manifesto:
"I wanted to let you know that I love the G Manifesto and all your advice. I dont mean to disrespect you but it seems like all your advice is for people that have a lot of money. I want to get girls and be a G. I am young (19) and want to be like you so if you if you could tell me how to make some cash that would help. Thanks. John."
Alright John. First of all, you can never be me. Second, Stay in School, study hard, take a corporate job, marry an ex-sorority girl that can't cook and move to the suburbs. Do you really want the life of The G? Do you really want sleeping with beautiful women to seem mundane because it happens so frequent like flight mileage? (Actually, sleeping with beautiful women never gets mundane) But, do you really want to dodge bullets, deal with hit squads, experience betrayal, have friends sellout, avoid snitches, Cops, date models, Exotic Dancers, high-society blue blood girls, have mad cash flow, travel to beautiful locales, get treated like a king in nightclubs, Sushi Chefs giving you the best cuts of Toro, and have a wardrobe and gun collection that's equivalent to most "successful" peoples net worth? Maybe you do. Either way I am not going to give you any advice, but I will tell a little story of what I did when I was younger and you can take from it what you will. Fair Enough?
When you are a typical 19 years old guy you don't have many options for work or girls. No one is really going to hire you for 150k a year to come to the office every day. And no self respecting girl over 22 years old is going to date you. You need CASH or you are basically fu**ed. Here is what I did:
When I was young I got a Valet job at one of the hottest nightclubs in Hollywood. You know, Celebs, Actors, Actresses, Fly Girls, Playboys, Working class stiffs who wanted to be a part of it all etc. A perfect spot for a young up and coming Prototype G. So pay attention John, here is your Blue Print for Money Making:
Take over the Valet Stand
This very important. There will usually be some sort of hierarchy established already at most Valet Stands. You stage a Takeover like Jay-Z (just make sure you don't get Ethered). You need to get rid of the top guy by any means necessary. Get the top guy fired if you need to. This is what I did: My Running Partner at time and I were hired the same day. I then proceded to tell the top guy who we will call "Shane" that we were taking over. Shane then told me to "f*** off". So I dropped punches on him from all angles on him like Chuck "The Iceman" Lidell and finished him with my Signature, Six Punch Combo (Jab, Jab, Straight Right, Left hook to the body, Left hook to the head, Right hook to the head…gets them every time). In his defense, he was from somewhere like Irvine, California and I am from, well, The Streets so it wasn't like we were in the same "weight class". Plus, I think he was a Mormon or something (no offense to Mormons, but when was the last time you saw a Mormon on HBO PPV holding a belt above his head?). Now that we took over, my Running Partner and I were in charge of all the scheduling and we gave ourselves all the best shifts so we could Cake UP. Give the other guys the Sunday brunch shift where the walk with $45. Keep the Wed, Thur, Fri, Sat nights for you are your crew where you can split with 3 bills each.
Establish an Inner Circle
You need to create an Inner Circle of Valet guys who count, control and distribute the money. This way, you don't have to split the cash evenly between all the workers. Lets say for instance there are 5 guys working on the night and $800 in tips to split up. Say three of you are in the "Inner Circle" and two are not. Give $200 in tips to each Inner Circle member and $100 to each guy outside the circle. Just that easy, you are making twice as much money as the next guy!
Learn Cars and who tips well
If you see a 60 year old cat roll up in a Sick Vintage GTO, let him know you will take care of him and give him a spot upfront. He might flip you a fifty. A 22 year old girl in a two door stick shift metallic purple Toyota Tercel is going to kick you a buck…..at best. Be wary of famous people. I parked Robin Leach's ride(that jackass from "Lifestyles of The Rich and Famous" of all things) and he gave me $2! I wanted to grab the Louisville Slugger we kept at the Valet stand and destroy his ride, but my Running Partner stopped me. Who knows about how these young Hollywood actors tip today? My guess is they are cheap f***s. But then again, these days, it's more likely that Ashton Kootchar chump would park my car than me parking his. (By the way, what is up with "young Hollywood" these days? What a collection of Fools. Every time I am partying in LA I can't help but think how paper thin these guys are. I mean, come on, ripped jeans, dog tags, trucker hats, t-shirts ALWAYS with some gay design or writing on it, rings and bracelets? Weak. Not like I really care or give it much thought, but when someone finally wants to make a movie of my life, not one of these guys could play me on the big screen. Where are the DeNiro's, Pacino's, and Steven Bauer's these days?)
Pretend like the Valet is full
This is a great hustle. Especially if you see some cat roll up fronting in a BMW with his girl. Tell him the lot is full but maybe you could make an exception if he takes care of you. He won't want to seem like he is the cheap jerk like he really is in front of his chick. Good for a 20 plus every time. Make sure you exchange phone numbers with his girl when he is not looking. Guys like that just ask to get "knocked".
Borrow the Fly Rides
One of the guys I worked with always took the NSX's, Ferraris, and Porches for rides around town after the people entered the club. I personally liked the vintage Muscle Cars, Cadillacs and occasionally the Lincoln's with Suicide Doors (and I don't mean Suits VS SuicideGirls either). I would cruise the cars to say hello to girls I was trying to swoop on so they could see me in different fly rides all the time. This doesn't really help you make Scratch, but it does help you Pick up Girls.
Crash Cars
We used to crash and dent cars all the time. When you return them to the people leaving the club, just make sure the person drives off the lot. Once they drive off the property you are no longer liable. Know where to pull the car up that is not well lit so the person can't see the scratch all the way down his Lamborghini Countach. You don't want to pay for all the damage you caused out of your own pocket, trust me.
The Skim
Every Valet lot has some system with tickets or what ever to track how many cars are parked every night. This is to determine how much money goes to the Club or the Valet Company. What ever the system is find a way to make it seem like you are parking less cars. Re-use tickets, make phony tickets, etc. You are the one doing all the work and you should make the Lionshare. Skim.
Swipe Pocket Change
Every car you park has at least a dollar in change in the ashtray. No one is going to miss it. Lets say you park 180 cars during a six hour shift, make sure you take a dollar in change out of every car. Who cares if the change is jingling in your pocket all night as you run around parking cars, you just increased your hourly pay rate by $30 an hour!
Swipe Drugs
If you are working at the right Nightclub/ Restaurant, plenty of Cars will have drugs in them. If a Mortgage Broker Type Guy pulls up in a Jaguar (actually, make that a two door weak BMW), "decent" girl in tow and they both have white rings around their nostrils, you better inspect the ride. When you park the ride, rifle thru the glove compartment, under the seat, and the center console. You will score. And it's not like the guy is going to start yelling "Who took my Coke?!!!" when he realizes it's gone. But know where the limits are. For instance, if an Asian Guy in a SharkSkin Issey Miyake Suit that looks like Brandon Lee, koi fish tattoos creeping up his neck, rolls up strapped in some Crazy Japanese Sports car with a super hot Asian Girl, "Blak Drgn" on his license plate, and you search his ride and find 20 kilos of heroin, you might not want to take it. Its up to you.
Deal Drugs
You have a perfect built in, ready made, supreme clientele (and I don't mean that dope Ghostface album either). Other Valets, Club cocktail Waitresses, bartenders, Chefs, sous chefs, promoter guys, and bouncers all want drugs. Plus, a lot of the drugs you are getting are free. If you are working at the right spot, you should get solicited about 30 times a night for drugs by customers. I swooped some well known Actors girlfriends in those days because I was flipping, and the Actor guy thanked me for hooking them up after our transaction! Make sure you have it all; grass, beans, beeks, etc.. Start bankrolling other Valets. Who cares if you get fired? It is just a Valet job! Just make sure you save a little for a good Criminal Defense Attorney. (I am not certain, but I think the government doesn't agree with some of this stuff…check your local laws). Who would have thought you could make $124,800 a year parking cars?! Tax free. Not bad for a 19 year old.
Lessons to be Learned for People who want to Valet their cars:
1. Never Valet your car
2. If you Really have to Valet your car, Never leave anything in it of value i.e. Guns, CASH, Drugs, uncut Emeralds, etc…
3. Always check your car before pulling away. (Unless you stole the car in the first place, which is the only circumstance that I will Valet)
4. Never Valet your car….
Keep in mind, there are a hundreds of us just like me, who cuss like me, dress sharp like me, walk, talk, act like me, might be the next best thing, but not quite me. The Rest is Up to You………………
Michael Porfirio Mason
AKA The Peoples Champ
AKA The Yeti
AKA Snow Man
The BluePrint for Money Making
http://www.thegmanifesto.com
Off The Books….Beatnuts, Big Pun (Rip), Cuban Link……