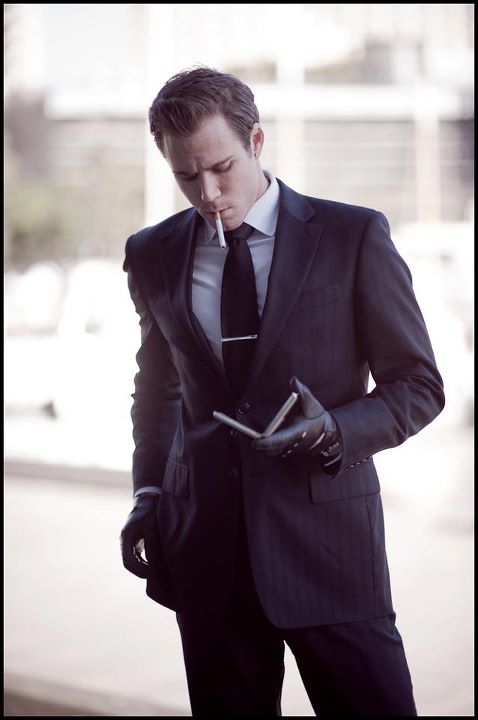 Custom Suits: Building Up Your Wardrobe
So you are an up and coming G on the rise, and you have decided to take the plunge into the world of Custom Suits.
My advice?
Do it slow.
As tempting as it is to go to your tailor and hand him $45,000 in a CASH in a brown paper bag for 10 Custom Suits, don't do it (CASH discount).
Over time, you are going to like different things about suits, ie Ticket pocket VS No Ticket Pocket, Peaked Lapels VS Notched Lapels, Straight Pockets VS Hacking Pockets, Center Vent VS Side Vents, Pinstripe VS Chalkstripe, etc etc etc
There is no way you are going to know the answers to all of these important questions until you have play tested some suits. And I mean "in the field". While Swooping Fly Girls.
And your body may change from all the sparring you are doing.
You want your Custom Suits to be as ill as a convict who kills for "phone time".
So like I said, take it slow and go one Custom Suit at a time.
Thank me later.
And I don't mean that wack album from Drake AKA "The Hugh Grant of Hip-Hop" either.
Click Here for Roosh's Day Bang: How To Casually Pick Up Girls During The Day
Click Here for Zippo 20903 Gold Floral Flush Lighter Great American Made
In other news, someone posted the Sergio Maravilla Martínez vs Matthew Macklin fight.
Another brilliant performance from Martínez. Larry Merchant and Jim Lampley were quick to criticize him in the early rounds, but he made them eat their words with a stunning straight left.
Check it:
Sergio Maravilla Martínez vs Matthew Macklin

Sergio Maravilla Martínez vs Matthew Macklin

Click Here for American Desperado by Jon Roberts
The Rest is Up to You…
Michael Porfirio Mason
AKA The Peoples Champ
AKA GFK, Jr.
AKA The Sly, Slick and the Wicked
AKA The Voodoo Child
The Guide to Getting More out of Life
http://www.thegmanifesto.com
Don Omar – Taboo