Rooftop Bar Game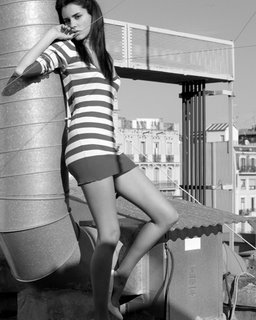 Rooftop Bar Game
Click Here to Download The G Manifesto's Free Gentleman's Club Report (pdf)
Click Here 007 Lifestyle – Living Like James Bond!
(Before you read this, understand that this was written to address High-class Rooftop Bars and Hotel Pool Bars AT NIGHT. The absolute last thing you will ever see any self respecting G do, is hang around one of the aforementioned Bars, shirt off, greased down and dancing during the day. I was born with olive skin, Iberian genetics, so I don't need a tan and as a rule, I try to stay out of the harmful UV rays…they make you look older. I can't help but cringe at the thought of East Coast Guidos, Capri pants, blow out haircuts (is that what they are called?), sterioded out, trying to GHB girls and dancing to house music during the day. The thought of West Coast Trash in Los Angeles or Las Vegas, board shorted, greased up and tribal tattooed down and trying to GHB girls, equally makes my skin crawl. So keep in mind that this was written for Rooftop Bars and Hotel Pool Bars AT NIGHT. I just wanted to make that clear as an azure sky in deepest summer. By the way, when did straight guys start wearing Capri pants? And what the hell are these "Affliction" T-shirts infecting the world like the plague? Seriously, someone let me know, it looks like guys are walking around with puke on their shirts.)
There has been a proliferation of "hip" Rooftop Bars in America's finest cities in the last few years (I use the term "hip" relatively loosely). I am typically opposed to new trends in Nightlife (I don't know why we ever got away from Clubs with Everyone on Beans, Models, girls with Bangs and pigtails, lollipops, etc.) but truth be told, I don't mind Rooftop Bars. Yeah, I understand that there are more Striped Shirts than at a Nordstroms and they serve you $20 cocktails in cheap Plastic Glasses. But, Bottom line is, you can pick up a lot of Fly Girls at Rooftop Bars and since you are outside, you can do it while smoking. Meaning you can look good while doing it.
There are a few things you need to keep in mind, however if you want to be successful at Rooftop Bars. The first thing is that there is less energy in Rooftop Bars as compared to indoor Clubs. This creates a situation with a lot of girls, static, in groups or sets. Not a lot of "swirl". Typical Pick up Artist theory would suggest that you have a long night ahead of yourself of approaching sets and utilizing "Group Theory". If you want a better handle on Group Theory, there are plenty of Pick up Artist sites out there. But approaching sets takes a lot of work and energy. Pick up Artists pick up on girls, G's have girls pick up on them. If you want to pick up Girls easily with minimal effort, keep on reading…
Traffic Lanes
We have already discussed "Traffic Lanes" and "how the river flows" in Manifesto Destiny: Innovative Gentleman's Club Concepts. Traffic lanes are equally important in regards to Rooftop Bars. Rooftop Bars typically have one entrance and usually the river will flow from the entrance to the Bar. Or from the Bar to the Bathroom. Post up in the traffic lane and every girl will pass by you at some point in the night. Free leads. Like a school of soon to be sashimied Alaskan Coho Salmon , all you need now is the right lure.
Public Enemy, Ice Cube, Big Daddy Kane, Burn Hollywood Burn

Solo
It is very important to be Going for Dolo when you are at a Rooftop Bar. It is less intimidating and girls are more apt to approach you when you are by yourself VS with a Big crew of hoods. Also, a lot of cats go the Bottle Service/ Cabana route. As I have said before, I am not really an advocate. Who wants to be stuck at a Rooftop Bar all night? There are too many fun things to do at night; there are hostesses to intercept as they are getting off work, Street Game to be spit, and Gentleman's Clubs to dismantle. I can only stand so much of the Civilian Scene on any given night.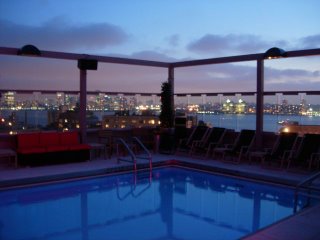 The Crusaders, Street Life

Suited Down
Click Here to Buy The Game: Penetrating the Secret Society of Pickup Artists by Neil Strauss
You want to give off an air of intrigue, mystery and sophistication when you are at a Rooftop Bar. I like going with a two button Navy Brioni (only $6700.00), custom crimson Borelli shirt, Gucci Belt, polka dotted Kiton Pocket Square, and Berluti shoes (dope shoes since 1895). Flash and statement making. If you dress like this, you will have girls running to you like the Dutch during Tulip Mania. You should also be tooled up in case you run into rival firms: a vintage Beretta 418 will give you the functionality and style points you are looking for. Italian suits and Italian heaters.
Herb Alpert, Rise

Cocktail
Always have a cocktail in hand. Something that will give off a certain Savoir faire and elegance (well, as much Savoir faire and elegance you can have while drinking out of a plastic glass. It's not a bad idea to Smuggle in your own Glass rocks glass into Rooftop Bars for style points. Good conversation piece as well). Something simple. A Goose and Soda, for instance. Vino will also give you suavity and worldliness. Martini's are ok, but since Rooftop Bars typically serve drinks in Faux-glasses (I think there are laws against having glass near a pool or a glass flying over the edge or something) it is not advisable. There is nothing stupider than drinking a Martini out of a plastic Martini glass. During summertime, Rooftop Bars are packed, so no Mojitos, Skippy. Now, I like Mojitos as much as the next cat (and I typically order a Mint Julip as my first drink every year at the Kentucky Derby for traditions sake), but when a bar is busy, you are a jerk if you order one. It is a different matter altogether if you order a Mojito during the day at uncrowded Maxine's in The Catalina Hotel, in South Beach while spitting Game at a Swiss Miss Model girl from Irene Marie's while pulling Sunshine Maneuvers.
Biggie, Hypnotize (with sample from Herb Alpert's Rise)

Smoking/ Lighter
The persecution of smoking actually plays into The G's hands in regards to Rooftop Bars. Let me explain…Since smoking is now a crime in most states, many girls don't carry cigarettes anymore. But after a few cocktails, girls want to smoke them. If you have grits you will have more girls crowding around you than an early 90's E-tab dealer at Narnia. I always carry a two pack minimum. This works especially well in Southern California; (typically I try to avoid Orange County, although I have swooped mad girls from Spy Glass, and Emerald Bay). And if you are going to smoke, carry a dope lighter. Dunhill, Dupont or Zippo. On the flip side, Guys that don't smoke are at a huge disadvantage in Rooftop Bars. That is why whenever you check out the Top 100 International Playboy Rankings, everyone on The List is a smoker.
So next time you are at a Rooftop Bar post up in the Traffic Lane, roll Solo, suited down and tooled up, drink a smooth cocktail and clack your Zippo. The hook is set; you just need to reel them in. The Rest is Up to You……..
The Honey Cone, Stick Up (When I was a young G I thought this song was about me)

Side note:
Keep your ear to the street for the next G Manifesto, we are going to discuss The Greatest Pick up Line of All Time. You don't want to miss it.
Click Here to Download The G Manifesto's Free Gentleman's Club Report (pdf)
Click Here 007 Lifestyle – Living Like James Bond!
Michael Porfirio Mason
AKA The Peoples Champ
AKA The Hustler's Hustler
AKA The Pusher's Pusher
The Guide to Getting More out of Life
http://www.thegmanifesto.com
(Want to see something in The G Manifesto? Send suggestions to thegmanifesto@yahoo.com)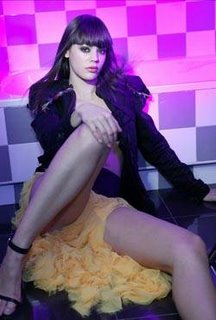 The Lost Generation, The Sly, Slick and Wicked