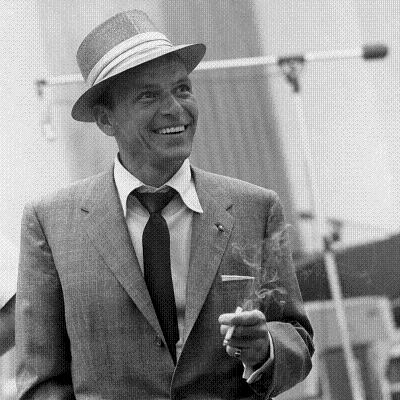 Why You Should Buy a Custom Suit
One of the most common questions I get when I am stopped on the Streets, Los Calles, and Las Avenidas of the world is: "Why should I buy a Custom Suit?"
Well, beyond the obvious, there are two main reasons:
Preserving an Artform
I have been known to a be a patron of the Arts (so to speak), and with Custom Suits, its no different.
In today's age, the Tailor is an Endangered Species. These cats are old. And sadly, dying off. (Kind of like what Jim Rogers says about farmers and one of the reasons why the Agriculture sector is a solid long term play for your Bankroll).
I personally, don't want to see that happen.
Help America
America is in pretty bad shape. One of many reasons we are in this position is because we don't make anything anymore.
Last year, I moved over to an American Tailor. (Well, I am kind of lying, I still go to Savile Row every year to pick up some Custom Suits). My tailor is a legend in The Game and has made suits for Cary Grant and Frank Sinatra (and I won't say any more because I don't want to give away who he is.)
He charges a grip, but I would gladly pay double knowing how well they work. Hell, triple.
Bottom line, which would you rather wear?
A Custom Suit, made in The USA?
Or a glittery T-shirt and tight jeans made in China?
(If you answered the latter, go kill yourself. Or better yet, give me your address.)
Click Here for The G Manifesto's Free Gentleman's Club Report
Click Here for Roosh's Day Bang: How To Casually Pick Up Girls During The Day
The Rest is Up to You…
Michael Porfirio Mason
AKA The Peoples Champ
AKA GFK, Jr.
AKA The Sly, Slick and the Wicked
AKA The Voodoo Child
The Guide to Getting More out of Life
http://www.thegmanifesto.com
Frank Sinatra -The Lady Is A Tramp (Live in London 1971)