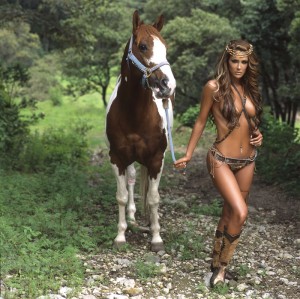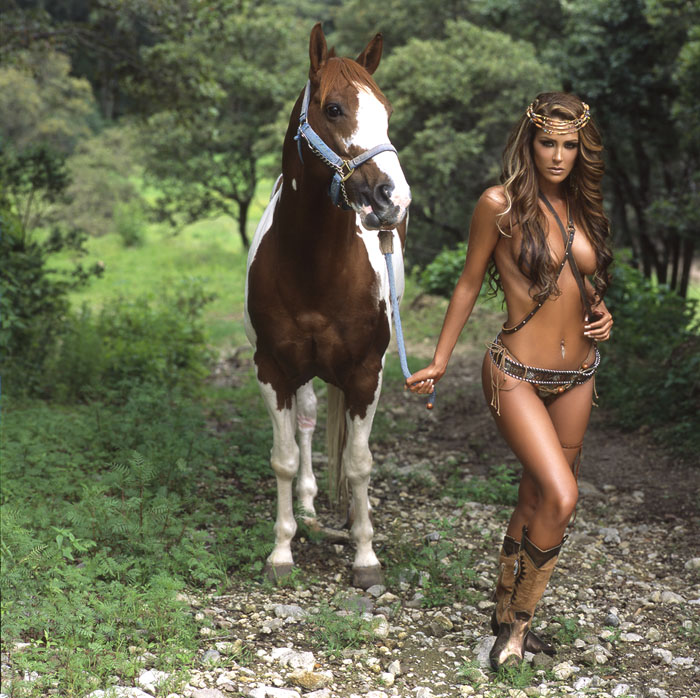 How to Win at The Kentucky Derby
(Here is my Facebook, New Twitter and The G Manifesto Facebook Page)
Click Here to Download The G Manifesto's Free Gentleman's Club Report (pdf)
May 1st is a big day and the official start to the summer on The G Manifesto Calendar with The Kentucky Derby and Floyd Mayweather VS Sugar Shane Mosley.
Here is how you always can win at the Racetrack:
Your Running Partner must be short, like jockey short.
Find your mark in the crowd. The good thing is, The Racetrack has never had a shortage of suckers looking for "inside tips" and "sure things" as long as you have a little Street Sense (And I don't mean 2007 Derby winner Street Sense, either).
Approach the mark, Custom Suited Down (very important) and introduce yourself all Charismatic-like (And I don't mean 1999 Derby winner Charismatic, either) . "My name is Michael Mason", shake the mark's hand. "What horses are you betting on?"
(Actually, use an alias or an AKA, and just so its straight, my AK was my AKA since before I learned my ABC's and the courts sent me to AA and NA, and now it's all A-OK, Ok?)
The mark usually says something like, "Not sure yet, have you got any picks?"
Say, "No, I wish." Then look around and say, "Wait, do you see that guy over there?", while pointing to your running partner/"Jockey" who is busy writing down figures on a of paper.
The mark will usually say something like, "Yeah, I see him. Who is he?"
Reply, "That is XXXX XXXXXX, the famous jockey. He works with Bob Baffert." (Always insert the name of a famous trainer.)
Then get the mark thinking: "I wonder what he is working on?"
The mark will say, "Me too".
"If only there was a way we could meet him…Screw it, let's go talk with him."
"Good idea".
To the jockey, "Hi, Michael Mason, we were wondering what you were working on."
"Um, I was just figuring out how much money I could make today", the jockey says.
The mark will usually take it from there, "How do you know you will win?"
Then the jockey will lower his voice Real Quiet and say, "I know I am going to win because I am racing. You two gentleman look like you can be trusted, but it must be strictly confidential. Ok? My boss is going to make a killing, and he let me have a piece of the action". (And I don't mean 1998 Derby winner Real Quiet, either).
Then say, "You wouldn't mind sharing a little info would you?"
Jockey says, "I can't do that. No way. I always keep my word to the boss. If I leak the info, it will affect the odds. And my boss always puts his bets in at the last minute."
The mark is usually hooked with Greed at this time and will usually spew something like, "Damn. I thought you might have a tip for us."
Then say, "How about this, if you won't tell us the horses, can you make bets for us when you do?"
The jockey will consider this for a little bit, and say, "Sure, but I still can't tell you the name of the horses."
Say, "That's ok, I just want to hit a big bet, and here is $8,000."
The mark will inevitably say, "Here is my $7,500."
Jockey says, "Ok, I will meet you in The Turf Club after the sixth."
Leave with the mark, and enthusiastically get a "celebratory" cocktail. Hell, even buy it. And go for gin. (And I don't mean 1994 Kentucky Derby winner Go for Gin, either).
Give the mark the slip.
There you go, that's how you always win at The Kentucky Derby. Old-school hustler style.
Sans armes, Ni haine, Ni violence
See you there.
If you like to go a more conventional route and bet on The Kentucky Derby, listen to NW DC's Andy Beyer:
"In the Kentucky Derby, more than any other race, pace is often a crucial determinant. When the pace is moderate — if, say, the first half-mile is run in 47 seconds or thereabouts — the early leaders often seize a tactical advantage. But every time the first half-mile of the Derby has been run in 45.4 seconds or faster, the pace has taken a destructive toll on all of the early pacesetters. After a 45.38 half-mile in 2005, the leaders collapsed, and the horses running 18-6-11-19 at the four-furlong mark wound up finishing 1-2-3-4, with Giacomo winning at 50 to 1. In 2001, when the pace was 44.86, the three early leaders wound up finishing 13th, 14th and 16th in the field of 17 as Monarchos and other stretch-runners dominated the race.
In a field in which it is hard to muster an ironclad conviction, Ice Box offers the best betting value. Based on the assumption that all the speed horses in the Derby will collapse, my play will be an exacta box of Ice Box and Lookin At Lucky."
I was there to see Ice Box win at The Florida Derby. Impressive horse.
If you want to go by the "name system" and want a long shot, go with Paddy O'Prado and Jockey Kent Desormeaux.
The 136th Kentucky Derby: Its Anyone's Race

The G Manifesto's Del Mar Racetrack Resources:
Click Here for Opening Day The Del Mar Racetrack Style Then and Now
Click Here for The Del Mar Racetrack: 3 O' CLOCK FRIDAYS this Year
Click Here for Surf and Turf: The Race Track
Click Here for The Del Mar Racetrack Part II
Click Here for The Del Mar Race Track: How to Dress for the Horse Races
Click Here for The Del Mar Race Track: Dope Style, Wack Style
Click Here for Opening Day Del Mar Race Track Pictures
Click Here for Del Mar Race Track Considers Shortening Season
Click Here for Del Mar Racetrack Art Mural
Click Here for 2009 Del Mar Racetrack Guide
Click Here for Joe Harper's Blog: President and CEO Del Mar Racetrack
Click Here for The Dress Policy of The Del Mar Turf Club
Click Here to Download The G Manifesto's Free Gentleman's Club Report (pdf)
The Rest is Up to You…
Michael Porfirio Mason
AKA The Peoples Champ
AKA GFK, Jr.
AKA The Sly, Slick and the Wicked
AKA The Voodoo Child
The Guide to Getting More out of Life
http://www.thegmanifesto.com
Early contender for Track of the Summer:
Cypress Hill feat.Pitbull & Marc Anthony – "Armada Latina" 2010

[PARENTAL ADVISORY] Cypress Hill featuring Pitbull and Marc Anthony – Armada Latina (feat. Pitbull and Marc Anthony)
Uploaded by EMI_Music. – See the latest featured music videos.
Sample from:
Crosby, Stills & Nash – Suite: Judy Blue Eyes (Starts at 6:32)

"Que linda me la traiga Cuba
La reina de la Mar Caribe
Quiero solo visitarla alli
Y que triste que no puedo vaya
O va, o va"