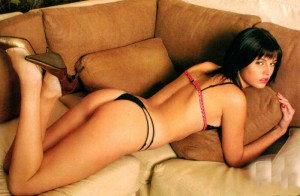 Increasing Your Bankroll Online: A Guide for the Modern G (Guest Manifesto)
(Here is my Facebook, New Twitter and The G Manifesto Facebook Page)
Click Here 007 Lifestyle – Living Like James Bond!
Crush It!: Why NOW Is the Time to Cash In on Your Passion
Click Here for Mack Tactics: World Famous Dating Program For Men!
Whether you want your site to be the world's homepage like Google, Facebook, etc.; run a less popular website and sell high cost products with a large profit margin; create many smaller websites that generate a total profit larger than the biggest sites; or any combination of these, you have many options for your bankroll to blow up like Lindsay Lohan's mind on powder.
As you can see online business is very similar to offline business, but there are a few key things that separate the two. One of them is the tremendous potential for movers & shakers. Sites can go from nothing to the top of the internet overnight as with Microsoft's Bing, which shot like a Beretta from zilch to the 10th most popular site online in little over a week according to Alexa.com. With social sites like Digg and Twitter as well as blogs, forums, or news sites, it is very possible that if you come up with a revolutionizing idea for a site that it can climb the ranks of the internet to the top in a matter of months. Like Twitter itself did, which brings me to my next point.
(Here is my Facebook, New Twitter and The G Manifesto Facebook Page)
Click Here 007 Lifestyle – Living Like James Bond!
Crush It!: Why NOW Is the Time to Cash In on Your Passion
Click Here for Mack Tactics: World Famous Dating Program For Men!
At least once per year there is a new site that revolutionizes the internet. YouTube, Facebook, RapidShare, and Twitter are all recent examples. If you happen to notice a rapid upward growth of a site before it reaches anywhere near the top sites on the internet, you will have a chance to capitalize on its innovation by putting a twist on its idea and publishing your own site. All the excitement of a heist, but yet legal if it's only the idea you've stolen. After that, 99% of the time it is not worth it to try to make a site just like it because there is too much competition and there is no reason for anyone to use a site that accomplished the same function when it is miles behind the original. When FaceBook became popular it seemed like every webmaster wanted to be Mark Zuckerberg and create their own social site as if FaceBook was the limit of innovation. But then guess what? Twitter came out. The point is there is always another idea just waiting to burst to the top of the internet. Your objective should be to find it when it is on the brink of bursting in popularity and put a twist on it.
This is where my concept of juicy content, not to be confused with juicy couture, comes in. Whatever it is that your site does to make it unique from the crowd of 9 billion other sites, whether it's providing a service or selling Audemars Piguet watches, Beluga caviar, custom suits, Davidoff cigars, or Enzo Ferraris, emphasize it and make it easily accessible. If there is nothing unique about your site, no juicy content, your site will be going down down baby Nelly-style.
In building the site you are going to want to add all that Web 2.0 jazz that everyone talks about these days, however, don't overdo it. Too much JavaScript and Ajax can not only be annoying, but can cause the site not to function properly on certain browsers. While we're talking programming languages here I'll also mention that my favorite web language is PHP, the other alternative is Microsoft's ASP. Running a site on a Linux box with PHP and MySQL should be sufficient for almost any site – it's what Wikipedia uses.
Now if you would prefer someone write the site for you, you can outsource a freelance coder from a site like GetACoder.com to make it exactly the way you want it or buy an already made site from SitePoint.com. Make sure they know how to SEO (search engine optimization) the site because you may get around half your traffic from search engines, mainly Google. Whether or not you are programming the site yourself, you may still want to buy a template from TemplateMonster.com depending on what type of site you're making unless you're the Banksy of Photoshop. Whatever you do, do not use any standardized content management system, ie. PHPNuke, or anything that was not written specifically for your site unless it is an additional feature of the site. There are some exceptions for sites that are only blogs, forums, wikis, etc.
After you get your site established, you are most likely going to want some advertisers if it is more of an entertainment site. If it is a company website that sells a specific product or service like a bank, you obviously don't want to divert your traffic. TribalFusion, Adsense, Burst Media, GorillaNation, and Casale are top tier advertising agencies that will help you monetize your inventory. My advice is to stray away from popups, cpv ads, or anything that is too intruding. Your visitors will stop coming back with these kinds of ads and building a loyal customer base is absolutely vital to your success.
I'm going to end this Manifesto with a tip on one of best things you can do to DOUBLE your income on a site. It is to offer some type of membership with recurring billing. This can easily be handled through PayPal. 99% of the time people will forget to cancel it and leave it going for at least 6 months — maybe even years if you are lucky. I don't think I have to further explain what this can do for your business…
Cheers and best of luck to your online success!
–MSG
AKA Neo
AKA The Internet Dominator
AKA The Message
Don't be weesh. Sign up The G Manifesto Newsletter!
Sgt Slick and Pitch Dark – Automatic Machine (vocal mix)