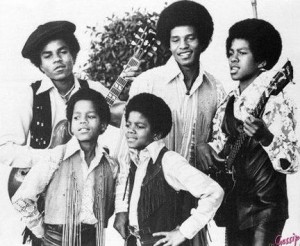 Rest in Peace: Michael Jackson Dead at 50
I WANT YOU BACK

Pop star Michael Jackson has died after suffering a heart attack, it has been reported.
Media reports have said the star, 50, was taken to hospital in Los Angeles after he was found not breathing in his Holmby Hills home earlier.
The Jacksons Variety Show 1977 "Dancing Machine" with little Janet

Celebrity website TMZ said 911 operators received an emergency call about 12.12pm local time (8.12pm AEST).
Jackson is believed to have gone into cardiac arrest and paramedics performed CPR on him en route to UCLA hospital.
The website quoted family members as saying the Thriller singer was in "really bad shape."
"We just got off the phone with Joe Jackson, Michael's dad, who says 'he is not doing well." the website reported.
Jackson Five – ABC

Jackson was reportedly planning a comeback and was living in Los Angeles while rehearsing a series of 50 sold-out shows in London, the LATimes has reported.
Los Angeles Fire Department paramedics had rushed to the singer's $100,00-a-month rented home near Sunset Boulevard to find him not breathing, the newspaper reported.
The Jackson 5- Never Can Say Goodbye

The Jacksons Variety Show 1977 "The Love You Save"

Michael Jackson – Human Nature

The Rest is Up to You…
Michael Porfirio Mason
AKA The Peoples Champ
AKA GFK, Jr.
AKA The Sly, Slick and the Wicked
AKA The Voodoo Child
The Guide to Getting More out of Life
http://www.thegmanifesto.com
Jackson 5 singing I want you back