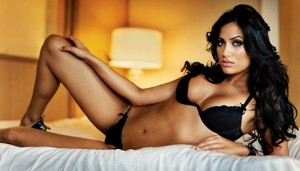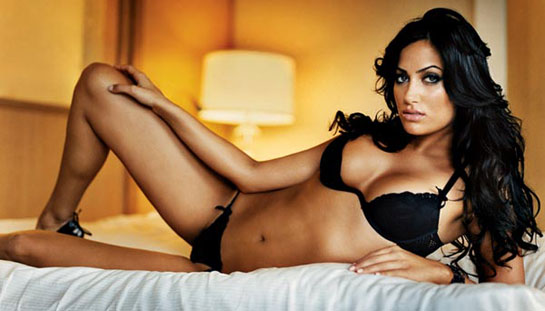 Las Vegas Broken Down to The Organic Compound
Click Here for The G Manifesto's Free Gentleman's Club Report
Click Here 007 Lifestyle – Living Like James Bond!
Recently on Roosh's Forum these questions were posed. Here is the Data Sheet:
Favorite Daytime Bars/Spots to chill: Under 6000 thread count Egyptian cotton sheets with a fly girl or girls. Piero Selvaggio's Valentino's in the Venetian. Joe's Stone Crab in Caesars. Mario Batali's Carnevino in The Palazzo. Emeril Lagasse's Delmonico Steakhouse in The Venetian for a heavy lunch time, recovery-style lunch.
Favorite Restaurant with a bar for dinner: Thomas Keller's Bouchon in The Venetian is numero uno and the most multi-purpose: Dolo dining, getting ready for the night with a running partner, con crew, or with a fly girl. I have done them all numerous times and Bouchon never disappoints. Followed by Alessandro Stratta's Alex in Wynn (full go-off only). Paul Bartolotta's Bartolotta in Wynn (great bar for some seafood apps and cocktail, solo, with running partner or biz meetings). Daniel Boulud's Daniel Boulud (full meal or drinks and food at the bar Dolo).
Other restaurants of note: AquaKnox in Venetian (Oysters and Cocktail with running partner to warm up and get your stories straight for the evening), Mix in The Hotel (Dinner with fly girl). SW Steakhouse in Wynn (for big biz deals).
Favorite Buffet: Never been.
Favorite Casino with a pool: Don't do the pool thing. Either I am asleep, or making moves.
Favorite Casino for gambling: Wynn, The Venetian.
Favorite Casino for staying: Wynn, The Venetian or The Hotel in Mandalay Bay.
Favorite Nightclubs: Don't really do the nightclubs in Vegas, but if pressed, whatever Wynn is currently serving up, like Victor Drai's XS, Tryst or Blush. It's all the same crap in any casino: Douchebags (although it has never been in my language to use that term), Conventioneers, Weesh guys, Walletmen, and decently fly girls acting like strippers from Los Angeles, Orange County, San Diego, Phoenix and other, more far flung locales. Better to just swoop the real thing at the Gentleman's Clubs. Also consider Tao.
Favorite Strip club: Spearmint Rhino is really all you need to know, although Sapphire, Treasures, Club Paradise, and Rick's all have their merits (I might be missing a few here). And by "merits" I mean fly girls to swoop. Hell, I even had a Magical Night in Little Darlings once. But that was a different era. Scores was pretty legit but closed.
Any other spots to meet ladies: Not sure about "ladies" but for fly girls, Forum Shops at Caesars Palace during the day. Or catching girls on the fly on the casino floor. Ocular bar in the Venetian. Parasol Down in Wynn.
Best places to meet Exotic Dancers after work: The Peppermill for grinds. Some other grind spot that I always forget the name of even though I have been there at least 40 times with Exotic Dancers. Parasol Up in Wynn. Ocular bar in Venetian.
Secret Spots: Do me a favor.
Click Here for The G Manifesto's Free Gentleman's Club Report
Click Here 007 Lifestyle – Living Like James Bond!
Click Here for these G Manifesto Las Vegas Data Sheets:
The Blueprint of a Perfect Night in Las Vegas
Impeccable Technique: Vegas Beyond Undefeated
Guest Manifesto: Las Vegas in Summertime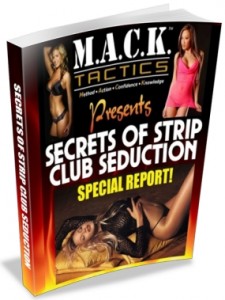 The Rest is Up to You…
Michael Porfirio Mason
AKA The Peoples Champ
AKA GFK, Jr.
AKA The Sly, Slick and the Wicked
AKA The Voodoo Child
The Guide to Getting More out of Life
http://www.thegmanifesto.com
The Whispers – It's A Love Thing Official Video