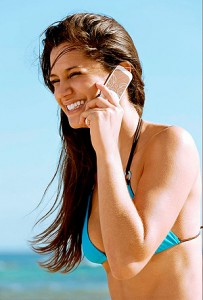 Bars Restaurants and Nightclubs with No Cell Phone Service Move
Click Here for The G Manifesto's Free Gentleman's Club Report
Click Here 007 Lifestyle – Living Like James Bond!
The Modern Day, International Playboy is wise to learn which Bars, Restaurants, and Nightclubs have no cell phone service.
The Benefits:
Recently, I was at a Charity Gig during the Summer Blitz and separated a fly Mexican Girl dip with pretty lips and hips from her amigas as we were walking to the next venue. I popped my head into this dope lounge bar that I have on lockdown and saw one of my friends spinning that ill old-school soul and hip-hop sh*t on vinyl and suggested we stop by for a drink.
This move was two-fold: 1) We could hear some dope beats and enjoy some pro-bono cocktails and 2) I knew that the lounge had no cell phone service so when the friends of the fly Mexican girls were calling, they were going straight to voicemail.
This in turn, bought me a lot of time to spit Game and Swoop. Smooth.
Another benefit of knowing "no cell phone service" places is when you take a young American "text bonkers girl" to a restaurant, you can actually enjoy your Vino and apps (and I don't mean Iphone apps either) in peace without the girls constantly Facebooking, Tweeting, BBMing or Texting.
Click Here for The G Manifesto's Free Gentleman's Club Report
Click Here 007 Lifestyle – Living Like James Bond!
Keep it moving in the nightspots like white tops.
The Rest is Up to You…
Michael Porfirio Mason
AKA The Peoples Champ
AKA GFK, Jr.
AKA The Sly, Slick and the Wicked
AKA The Voodoo Child
The Guide to Getting More out of Life
http://www.thegmanifesto.com
Camron – Ohh Baby