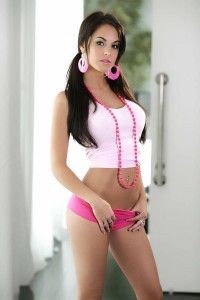 Mardi Gras: The G Manifesto Way
Click Here 007 Lifestyle – Living Like James Bond!
Click Here to Download The G Manifesto's Free Gentleman's Club Report (pdf)
(Here is my Facebook, New Twitter and The G Manifesto Facebook Page)
Lately, I have been getting a few emails basically asking:
"I know Mardi Gras isn't exactly your steez, but I will happen to be in New Orleans during that time this year. What advice do you have for an Up and Coming G on the Rise for Mardi Gras?"
Great question. I am still around for you, keeping it underground for you.
Although Mardi Gras isn't exactly my stilo, I have been in New Orleans during Mardi Gras before (It was a "work" trip, some Picayune Standover job, back when I used to work for The Barons, in case you wanted to know).
Now, truth be told, Mardi Gras is probably the best "big gig" in America. And although my love for New Orleans is well documented, "big gigs" are not really my Forté anymore. But as far as doing Mardi Gras up "G Style", you have come to the right place.
Here is how to march through Mardi Gras like "The Second Line":
Custom Suited Down
The Crescent City, being G Manifesto Turf, is a very Suit Friendly city. Being Suited Up in The City that Care Forgot is never more important than during Mardi Gras. One, you will be dressed doper than your competition. Two, fly girls will be all over you like a Mac Gloss sale at the Beverly Center. Third, and probably most importantly, being Suited Down in The Big Easy is like an all-access pass. This can come in real heavy when you need to cross parade lines and cut down on travel times when you are doing mad Day Swooping. Seriously, you won't know how important this is until you are there. You can thank me later.
Ritz Carlton Hotel, New Orleans
The Ritz needs to be your Base of Operations during Mardi Gras. Think of it as your Roux. The location, just off Bourbon, is like the Galatoire's Goute (Crab Maison, Shrimp Maison and Shrimp Remoulade) at Galatorie's; nothing short of perfection. Furthermore, it is on the French Quarter side of Canal, which can be pivotal, so you don't get stymied by parades.
The Ritz Lobby Bar is probably the most user friendly Lobby Bar in America. Do like I do; lock the entire place down: from the bartenders, to the waitresses, the general manager, to the bus boys, to the band, to the lounge singer, to the girl whipping up the Bananas Foster.
These days I walk around the Ritz lobby bar like I am some kind of half IRA, half ETA Le Roi. Mad Regal with une couronne, getting everything Lagniappe.

Gentleman's Clubs
The Gentleman's Clubs are where you are going to do your strongest work during Mardi Gras. Laissez le Bon temp rouler. Especially, during the early part of Mardi Gras week. To kick the fountain of youth*, the early part of Mardi Gras can be relatively mellow. Not unlike a regular night in The City beneath The Sea.
Bottom line, American's don't party as hard as say, the Spanish or the Brazilians. Sorry to debunk the whole myth that American's party the hardest. We have really become a bunch of sissys in this country. Present company excluded. But that is neither Pascal's Manale nor Suits by Canali.
Anyways, back to the Gentleman's Clubs. I have written extensively on Swooping Exotic Dancers. Re-read The G Manifesto and follow to The Seventh Letter. You should do more than fine.
Some of my finest moments of Triomphe have happened in New Orleans Gentleman's Clubs. Well, the activities that took place succeeding, anyway.
Way Down Yonder In New Orleans – Louis Armstrong

Bourbon Street, Street Game
My plans to conquer the streets are embedded in my head like the Mark of the Beast.
And when it comes to Bourbon Street Game, I was born with it, I am getting on with it, and I am gonna have it till I am f*cking Dead and Gone with it.
During the early part of Mardi Gras, Bourbon Street can be pretty dope. Keep in mind; you have to sift through a lot of girls to really find the quality. It's similar to finding une babiole in some King Cake.
As far as all the beads and girls flashing?
Like Ice Cube once said, "I ain't the one". Although, I do have mad respect for the culture.
If you follow my tips, and you got the Mojo Bag, Gris-gris, spider dumpling, goofer, black cat bone, and John the Conqueroo, you should have plenty of topless girls back at The Ritz Carlton anyway.
Grinds
You definitely have to get your grind on heavy in "America's Most Exotic City". Hit all the main guns; Galatories, Felix's, August, Café Du Monde, Deenies, Bayona etc.
But also make sure you hit up some of the grind sessions outside the Vieux Carré, like the crawfish boils. And get your Gumbo on. This is where knowing some local Exotic Dancers can really come in handy.
Click Here to Download The G Manifesto's Free Gentleman's Club Report (pdf)
I have been known to go "missing" New Orleans: Miss New Orleans, Miss Louisiana, Miss Metarie, Miss St. Bernard Parish, Miss Chalmette etc.
But always keep your wits about you. One time I woke up in the Bayou covered in blood, a Johnny Favorite record playing on the phonograph, chicken's feet and mad fans spinning. It was mad weird. Ruined my Ozwald Boateng with le violet, l'or and le vert interior.
Ma Rainey -Louisiana Hoo Doo Blues

Later in the week
During the Later part of Mardi Gras, things simply get too tumultuous and hectic. It could take 45 minutes just to walk from The Ritz to Rick's Cabaret because of La foule. And your handmade shoes from London will get all scuffed up.
This is when posting up in the tranquil environs of The Ritz Lobby bar will really pay dividends. The Ritz Lobby Bar; a better investment than equities in 2010.
Krewes
If you really have Game, like your humble author, you will infiltrate the parties that The Krewes throw. It is always good to intermix some New Orleans aristocratic "Débutante girls" with a steady diet of Exotics.
So how do you infiltrate these parties and swoop these "Débutante girls"?
Do me a favor.

I have said it before, and I will say it again, for those data sheets, a publisher is going to have to come at me a la Vaynerchuck; seven figs min.
Pass a Good Time.
Click Here 007 Lifestyle – Living Like James Bond!
Click Here to buy Crush It!: Why NOW Is the Time to Cash In on Your Passion
Click Here to Download The G Manifesto's Free Gentleman's Club Report (pdf)
The Rest is Up to You…
Michael Porfirio Mason
AKA The Peoples Champ
AKA GFK, Jr.
AKA The Sly, Slick and the Wicked
AKA The Voodoo Child
The Guide to Getting More out of Life
http://www.thegmanifesto.com
*fountain of youth = Truth
Mother Love Bone – Chloe Dancer / Crown of Thorns