Sixth Night in Riga, Latvia: Reverse Rocky Marciano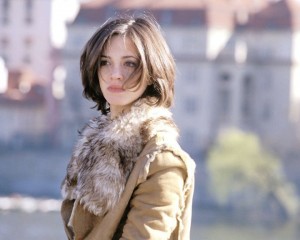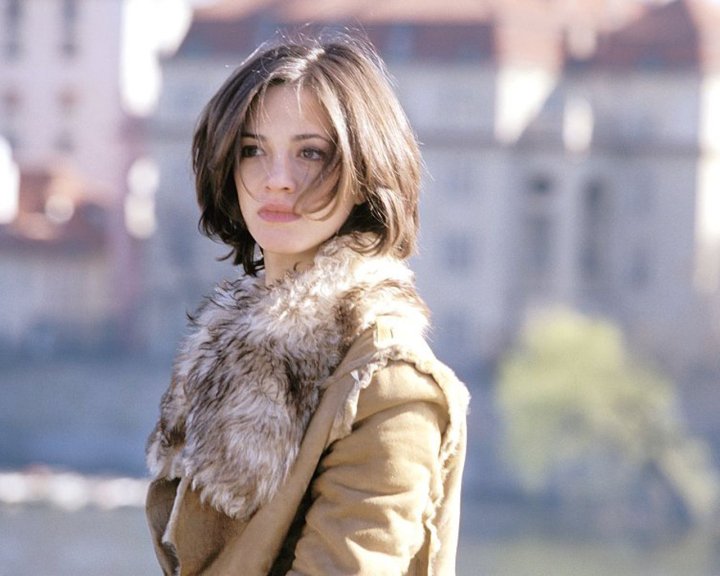 Sixth Night in Riga, Latvia: Reverse Rocky Marciano
Click Here for How to Pick up Strippers
Click Here 007 Lifestyle – Living Like James Bond!
Finally, after a successful Succulent Youth fly Latvian girl swoop in Riga, I am finally firing punches from all angles. Even the super trippy dreams I have been having can't slow me down.
I continue with my routine of Entering The Dragon to get ready for the beautiful evil that nighttime brings. It's Saturday night in Riga, and I notice that the energy levels on the street are a little lower than Friday night. (Note to self, Friday is the big night in Riga.)
I need to Fuel The Dragon, so I step into a little Latvian joint and get a grind on. The bartender girl, who is of course fly, gives me some pretty good Data Sheets on where to go for the evening. I appreciate her info, as some of my Nightlife choices so far have been a little off-point.
I get a few more "warm up" drinks, spit some Street Game, help and old Latvian Lady cross the street, and head over to one of the Latvian bartender girls' recommendations. I enter the spot, and the place is dope (I can't believe I never noticed it before, I think it was closed earlier in the week), but I can tell I am a little early. I need to find something better so I store the spot in my gulliver and head to another spot.
I arrive at the bartender girls' other recomendation, and the place is on. Finally, I am in a dope spot in Riga: some hip-hop tracks, tons upon tons of fly Latvian and Russian girls, an upstairs smoking room with another DJ, and did I mention tons upon tons of fly Latvian and Russian girls?
I start spitting Game with a quickness. Girls are down. I start dancing with a couple of Russian sisters, both fly, and bust out some Salsa Game to some psedo-wack Pitbull track. The Russian sisters pick up the Salsa pretty quick and ask me, "Are you a Salsa teeecher?"
My Salsa Game is getting mad tight since I was in Cartagena.
After making some rounds in the spot, I see a smooth black guy (one of the first I have seen in Riga) nod at me and I ask him, "American?"
He replies, "No mate, UK. You from America?"
I reply, "Yeah, mate. California. The beach."
He then introduces me to some of his friends he is with. They are rolling five deep or so, and I figure it can't hurt to have a little "insta-crew" since I keep finding myself in Karate Chop and Judo Throw situations in Riga.
His friends are all from UK and some are pseudo-Indian and Pakistani cats, and are all pretty cool. I have never hung out with any pseudo-Indian and Pakistani cats before, so its all new to me. These guys actually have some Game and are getting some girls cooking. They say they have been to Riga a bunch of times so they seem to know the score.
With a little "back up" I start doing what I do best: Swooping Fly Girls. I am feeling 120% off of my fresh swoop and Entering The Dragon session and my Game is coming real clean with no filler. Puro like Colombian Snow.
Moving from fly girl group to fly girl group, I am looking to swoop tonight. A few of the girls are so beautiful, my heart skips a beat a few times, but I am so seasoned at this stuff that I stay ice cold like a snow cone.
Outside the spot smoking some grits with some more fly Latvian girls, I notice a curious thing: A group of the Latvian girls are dying to have their pictures taken with the homeys from the UK. And they have no interest in taking a photo with me.
I ask one of the UK cats what its all about, and he says, "I think they like people with darker skin, Mate. It's new to them I guess."
Interesting.
We all roll back in and get back to work.
On second thought, the DJ sucks. He is playing tracks like this:
Instead of what he should be doing and spinning tracks like this:
Either way, there are still tons of fly girls in the spot. High Heels. Short Skirts. Thin. Fly.
My Game is on like Vietnam. (And I don't mean that ETF, Market Vectors Vietnam (VNM), either).
I keep making solid, dynamic approaches, non-stop. Then I realize something: I have literally tried to swoop about 30 different girls in the spot to no avail. It's really strange. If I am in America, and my Game is this tight, and I am feeling this good, I would have banged out two different girls by now, and back at the club ordering another Goose Soda Lime. All I have for my efforts is a couple of "loose" Number Crunches.
I kind of feel like Miguel Cotto must have felt in his fight with Antonio Margarito; I am landing clean shots, moving well and winning the fight on the cards, but I feel like I am ultimately going to end up in a bloody heap on the canvas.
Like I said before, it's Strange.
I keep plugging away. (So to speak).
After a bunch more Game spitting sessions, I end up empty handed. By my count, I am something like 0-49 on the night. Unreal. A "Reverse Rocky Marciano", of sorts. I literally don't think this has ever happened to me. In my whole life.
The spot is still dope, but I ditch the UK cats and head back to the earlier spot. I need to switch up speeds like Bruce Lee riding the Fuji in that movie. It's more on, this time.
I make a good love connection, as if my name was Chuck Woolery, with a fly Russian girl name Jekatarina. I get pseudo-stepped to by a big Russian guy, but Jekatarina helps and translates me out of another potential Karate Chop situation, and I smooth it over.
Jekatarina is pretty down, but I can't close. She kisses me before she steps into her cab. I will have to swoop her tommorrow.
I can't believe after one of the sickest, award winning Game performaces I have ever put on in my life, I am empty handed again.
I can only think one thing: Riga is tough.
Click Here for How to Pick up Strippers
Click Here 007 Lifestyle – Living Like James Bond!
The Rest is Up to You…
Michael Porfirio Mason
AKA The Peoples Champ
AKA GFK, Jr.
AKA The Sly, Slick and the Wicked
AKA The Voodoo Child
The Guide to Getting More out of Life
http://www.thegmanifesto.com