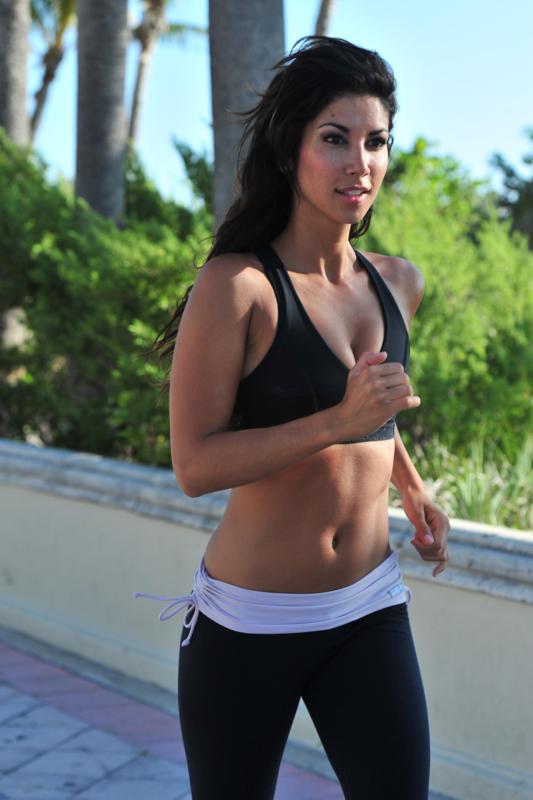 Palm Beach, Florida: Nightclub and Restaurant Data Sheets
It is no secret that I have been spending a lot of time in Palm Beach lately, working on some special projects and "heists", so to speak.
In the past, I have done very well in "high-end pockets" of America, ie Beverly Hills, Malibu, Newport Beach, Corona Del Mar, Laguna Beach, Del Mar, La Jolla, Coronado etc.
Add Palm Beach to that list.
Historically speaking, there has always been a "niche" for the handsome, CASH rich, Gentleman of Leisure in these "high-end pockets" of America. This sh*t has been going on for decades all the way back to The Jet Set Era.
I would even go as far to say that these spots are tailor made for me and my unique style of "Game Kung-Fu", if you will. You know, kind of like how Marvis Frazier was tailor made for Mike Tyson:
So once again, The G Manifesto is going to break down the spots like only The G Manifesto does. (Seriously, has anyone else noticed that literally no one else on the Internet breaks down places like we do over here? I mean, I read these other cats sites sometimes and they never "name names". And they never "call it out".)
Here is a breakdown of the spot if you go:
Buccan
Ill spot to swoop fly girls. Open pretty late too. Never eaten here. Go after dinner for swooping. This is one of the main spots in Palm Beach for "one punch KO's". Post at the bar (the corner is The Vortex Zone) and work the couches.
Echo
Pretty dope sushi spot. Bar is dope. Keep in mind though, Florida sushi doesn't compare to Wessyde sushi.
Bice
Not a bad spot. Good spot to swoop during after dinner cocktails. Probably the best Bice I have ever been to.
Cucina Dell' Arte
This is the spot you want to swoop at. It's basic. It's like taking a Bankroll and drugs from a weak drug dealer. Or like taking candy from a baby. Whichever you prefer.
Roll both sides of bar, dance floor and outside for "smoke swoops". Work the Vortex Zones. You can't miss, kind of like Miles Simon during that one NCAA Championship.
Cafe Boulud
Place is pretty magical. Great food, great bar, and great outers for smoking grits. Bar is smooth and they have some live music rolling some nights.
Ta-Boo Restaurant
Lunch spot to chop and spit.
Testa's Palm Beach Restaurant
Cocktail. Post up at Bar.
Leopard Lounge
Never been, but the place is legendary. I think one of the Kennedy's died here or something. Need to check it. Supposed to be mad old heads, but maybe you can do some biz here. Or raise some capital.
The Breaker's
The Seafood Room is ill. Great food. Strong drinks. Good bar. Great meeting place as well. Excellent Date Spot. I will break this down in the future.
Nick and Johnnie's
Cocktail and spock. Post and Chop.
Palm Beach Steakhouse
Pretty dope. Had a dope night here.
Green's Pharmacy
Real old-school lunch counter. Go.
Amici Market
Good spot to grab some high end meats and cheeses. And vino.
PB Catch
New spot. Smooth. Service is spotty, but it does the trick.
Trevini Ristorante
Good place for an opening salvo and cocktail.
Don't forget, you also want to hit up Palm Beach Weddings, and Palm Beach Mansion Parties. But that takes a little infiltration into Palm Beach Society.
I really like the simplicity of Palm Beach. And the high-end aspect. It suits me.
Custom Suits me, that is.
Click Here for Roosh's Day Bang: How To Casually Pick Up Girls During The Day
Click Here for The G Manifesto's Free Gentleman's Club Report
The Rest is Up to You…
Michael Porfirio Mason
AKA The Peoples Champ
AKA GFK, Jr.
AKA The Sly, Slick and the Wicked
AKA The Voodoo Child
The Guide to Getting More out of Life
http://www.thegmanifesto.com
Benny Benassi Ft. Gary Go "Cinema"