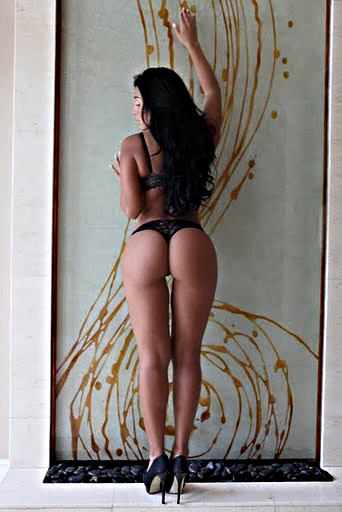 Young, Handsome, Fast and Pretty: South Beach, Miami Swagger
We have written before about how South Beach can be a tricky place. Even top tier players see more defeat than a foot doctor in South Beach, especially when compared to other US "nightlife hubs" like Las Vegas, where going Beyond Undefeated is commonplace.
In the expert opinion of your humble author, I have found that the key to South Beach is Swagger.
You really need to "taunt" South Beach, "clown" South Beach and "own" South Beach.
Kind of like this:
If you hang out in South Beach in winter, you might have even see me jump up on the planters on Lincoln Road, Custom Suited Down, grit in mouth and shout, "I am Young, I'm Handsome, I'm Fast, I'm Pretty and Can't possibly be beat!" to no one in particular.
Now I am not saying you need to disrespect the people of South Beach, I am saying you need to simply be a Nightlife Maestro: Dress Razor Sharp, Carry Big Bankrolls, Display mad Language Game and don't take any shorts.
Stick your chin out to South Beach, make it miss, and come back with flashy combinations.
Basically you want to harness Pernell Whitakers boxing steez into your Nightlife Steez:
Make sense?
Give it a shot.
And watch your Model swoop and fly Latina girl swoop numbers rise accordingly.
Click Here for Hot Commodities: How Anyone Can Invest Profitably in the World's Best Market by Jim Rogers
Click Here for The High Frequency Game Changer: How Automated Trading Strategies Have Revolutionized the Markets
The Rest is Up to You…
Michael Porfirio Mason
AKA The Peoples Champ
AKA GFK, Jr.
AKA The Sly, Slick and the Wicked
AKA The Voodoo Child
The Guide to Getting More out of Life
http://www.thegmanifesto.com
Aventura: