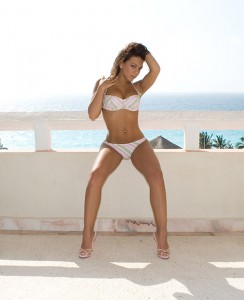 Hipster VS Douchebag City by City Guide
Click Here for The G Manifesto's Gentleman's Club Report
Click Here 007 Lifestyle – Living Like James Bond!
It's no secret that I have spent a lot of time doing work during the last decade in different American cities. And it's widely accepted that I have swooped fly girls from Hell's Kitchen to Hollywood. But the truly amazing thing about the last few years, is how Nightworld has really drawn its battle lines between two groups; Hipsters and Douchebags.
Here is an EZ city by city guide on what you will encounter girl-wise and competition-wise in each city in Acirema:
New York City: 99% hipster. Heavy hipster stronghold.
Los Angeles: Heavy douchebag, but plenty of hipsters as well, depending on where you roll. Also, there is emerging a kind of West Coast Hipster-Douchebag fusion of sorts. Houchbags. Dipsters. (LA has the tendency of taking a bad thing and making it worse).
Chicago: Skewing more douchebag.
Phoenix: 100% douchebag. I am actually guessing, since I have never been to Phoenix. (If I am going to the desert, I am going somewhere with Casinos, mad Gentleman's Clubs and decent restaurants ie Las Vegas). But I am also completely sure about this.
New Jersey: 100% Douchebag. Again, this is just a guess, as I have only used New Jersey as a piss stop between New York and DC.
San Diego: 50% douchebag (gaslamp is a douchbag garrison), 50% hipster (northpark is a hipster fortress). The beach there is a hipster-douchebag beach fusion. Beachbags and Bitchsters.
San Francisco: 95% hipster. Huge hipster refuge.
Philadelphia: 80% douchebag (although this is kind of a guess, I really only pass through here to grab the occasional Cheesesteak and the occasional sparring session). Update: I forgot, I also once spent a couple of nights at The Ritz-Carlton, Philadelphia and swooped some girls. Good to note that The Ritz-Carlton, Philadelphia is excellent for The No Cell Phone Service Move.
New Orleans: Not really either. Some local douchebags. The tourists are heavy douchebag. Historically speaking, its been pretty anti-glitter. But what do I know? I spend all my time there Custom Suited down at Galatoire's and The Ritz-Carlton. And of course, swooping Exotic Dancers at Gentleman's Clubs.
Miami Beach: 70% douchebag but some hipsters as well. I think it is too hot and humid for hipsters to flourish down here. They are too skinny and too pale.
Orange County: 100% douchebag. Real strong West Coast Douchebag turf.
Washington, DC: 99% hipster. Hipster mania in Dodge City. No glittery shirts here.
Las Vegas: 120% douchebag. Bastion of Douchebaggery. The Mecca of West Coast Douchebags.
Atlanta: I am guessing heavily skewed douchebag. It's been awhile.
Seattle: I am guessing hipster bonkers. Only been once.
Texas: ?
And there you have it.
Side note: It has never really been my language to use the terms "Hipster" and "Douchebag" but I did here in an effort to make The G Manifesto accessible to more readers by using more mainstream speak.
Click Here for The G Manifesto's Gentleman's Club Report
Click Here 007 Lifestyle – Living Like James Bond!
The Rest is Up to You…
Michael Porfirio Mason
AKA The Peoples Champ
AKA GFK, Jr.
AKA The Sly, Slick and the Wicked
AKA The Voodoo Child
The Guide to Getting More out of Life
http://www.thegmanifesto.com
Toast to the Assholes (Run Away) – Kanye West (CDQ) ft Pusha T of the clipse