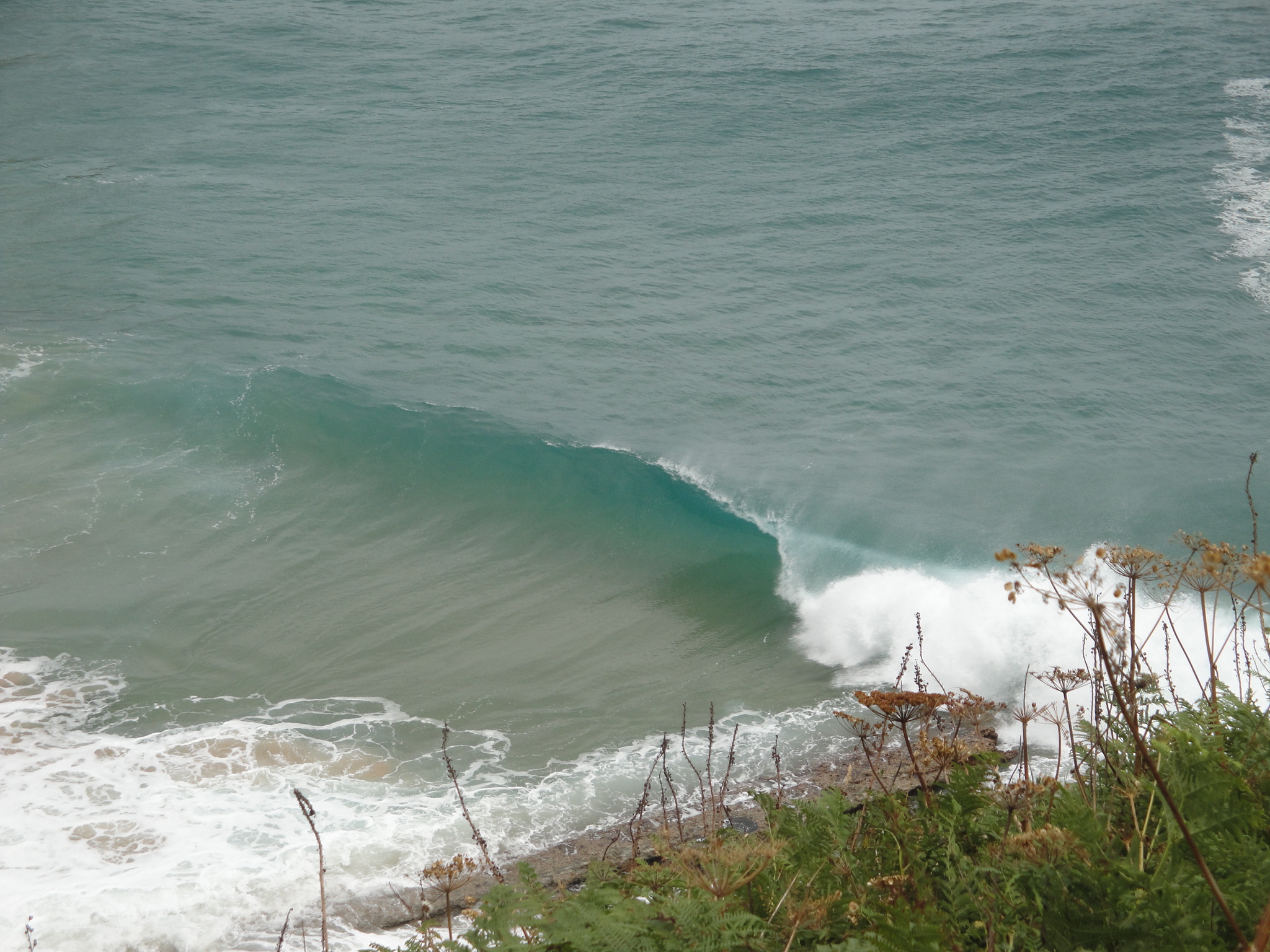 Secret Spot: Spanish Right Hand Tube
A few days ago, all the locals were surfing the main beach break.
I decided to take a long walk around the point and take a look at this cove beach I spocked a few days earlier on a jog before the swell came. (I have a unique ability to find secret spots and set ups).
I anticipated correctly as I was able to surf this perfect right hand tube off the rocks to the head. No one out. (Took a picture from high above on the cliff after the session. It was bigger/better earlier, when I surfed it.)
What's up now?
Now, you ask, "Where exactly is that spot?"
Do me a favor.
But I will say it is kind of near here:
Or maybe not.
In Gold News:
The gold bug has hit the shopping center.

Gold Max — said to be he largest chain of jewelery-purchasing stores — says it's on track to open 100 gold-buying shops in Southern California within the next year. It already has seven Orange County stores.
You knew thing was coming.
Click Here for The G Manifesto's Free Gentleman's Club Report
Click Here 007 Lifestyle – Living Like James Bond!
The Rest is Up to You…
Michael Porfirio Mason
AKA The Peoples Champ
AKA GFK, Jr.
AKA The Sly, Slick and the Wicked
AKA The Voodoo Child
The Guide to Getting More out of Life
http://www.thegmanifesto.com
Pusha T – Cook It Down (HD)