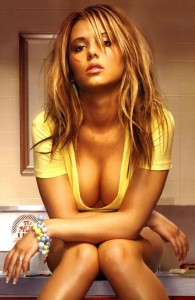 90 Percent of US Currency has Cocaine
In the course of its average 20 months in circulation, U.S. currency gets whisked into ATMs, clutched, touched and traded perhaps thousands of times at coffee shops, convenience stores and newsstands. And every touch to every bill brings specks of dirt, food, germs or even drug residue.
Research presented this weekend reinforced previous findings that 90 percent of paper money circulating in U.S. cities contains traces of cocaine.
Money can be contaminated with cocaine during drug deals or if a user snorts with a bill. But not all bills are involved in drug use; they can get contaminated inside currency-counting machines at the bank.
In his study, the rate of drug-contaminated money varied geographically from urban to less populated areas. A hundred percent of the sample bills collected from major cities such as Miami, Florida; Boston, Massachusetts; and Detroit, Michigan, tested positive for cocaine, but samples collected from smaller cities such as Salt Lake City, Utah; Niagara Falls, New York;and Dearborn, Michigan, had 87 to 67 percent.
Does this really surprise anyone?
Hell, even Paula Abdul sang about Beeks.
The Rest is Up to You…
Michael Porfirio Mason
AKA The Peoples Champ
AKA GFK, Jr.
AKA The Sly, Slick and the Wicked
AKA The Voodoo Child
The Guide to Getting More out of Life
http://www.thegmanifesto.com
Rush, Rush Paula Abdul