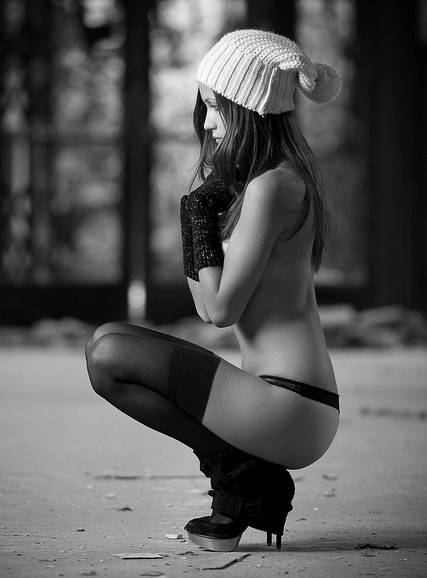 Montreal: The High-End and Low-End Theory
"When you're too hood to be in them Hollywood circles.
And you're too rich to be in that hood that birthed you." – Nas
A lot of young up and coming G's on the rise stop me on the streets and ask me the secret to my success.
Truthfully, I am not exactly sure what it is. But I realized something in Montreal:
I rock The High-End and Low-End Theory. I think this separates me from most of the Trust Fund International Playboys that you see out there cutting it up.
What I mean by The High-End and Low-End Theory, is I pretty much always roll in really high end scenes or really low end scenes. You won't catch me in the suburbs at Applebee's ordering the filet well done. (I only eat steaks rare. Hell, I would eat them raw if they would serve them to me.)
In Montreal, I would work out, do pushups and shadow box in the parks with heroin addicts. And then at night, you would see me in the dopest clubs partying with fly girls and model girls.
I noticed, that the people you would see in the parks wouldn't be at the club.
And the people at the club, wouldn't be in the parks with the heroin addicts.
It was only your humble author that you would find in both.
I thought about this, and it has been pretty standard in my life. You might find me in the ghetto during the day, and at the Polo matches in the afternoon. You might find me in the East Village of San Diego giving out food to the homeless in the morning, and at The Turf Club of The Del Mar Racetrack in the afternoon. You might find me chilling on Vine and at The Wild Card Boxing Club in Hollywood, California during the day and at Bouchon in Beverly Hills at night.
Bottom line, I keeps it real.
Because, how do you know where you are going if you don't look back?
(By the way, you want to learn Game? Then quit reading all those pick up artist jokers, and watch Roberto Duran. Now transpose that into your life. Now you have Game.)

Click Here for Riding the Millennial Storm: Marc Faber's Path to Profit in the Financial Markets
Click Here for PT: The Perpetual Traveler
The Rest is Up to You…
Michael Porfirio Mason
AKA The Peoples Champ
AKA GFK, Jr.
AKA The Sly, Slick and the Wicked
AKA The Voodoo Child
The Guide to Getting More out of Life
http://www.thegmanifesto.com
A Tribe Called Quest- Butter